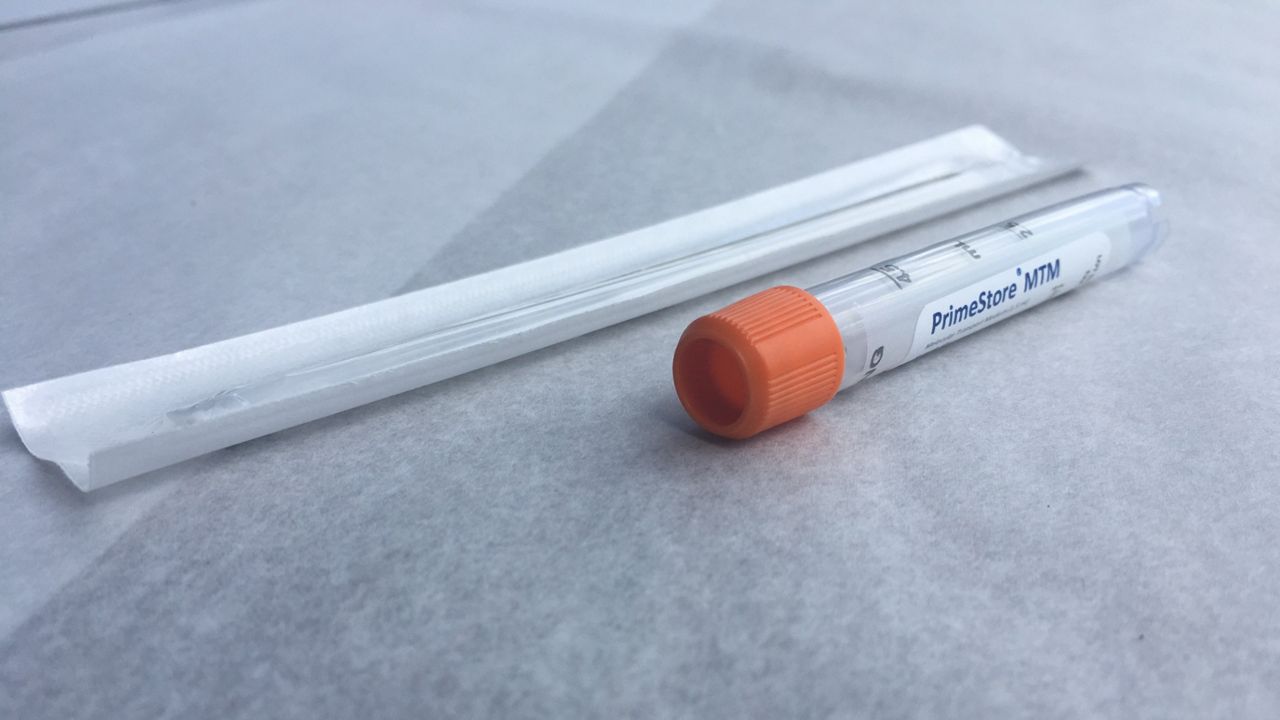 TAMPA, Fla. — Researchers with the University of South Florida kicked off a COVID-19 pool testing feasibility study Monday.
---
What You Need To Know
Feasibility study is a partnership among USF's pharmacy, medicine, public health, and engineering schools
Pool testing analyzes multiple samples at once to speed up result turnaround times
Researchers say pool testing may be extended on campus as well as into the community
---
"It's a much more efficient fashion, costs a lot less money, and actually get results back much quicker," Dr. Kevin Sneed, dean of USF's Taneja College of Pharmacy said of the testing method.
Sneed said while COVID-19 testing samples are normally analyzed one at a time, pool testing analyzes multiple samples together. If one or more is positive, the samples can be analyzed individually to determine which ones.
According to Sneed, the real usefulness of pool testing comes in when all of the results come back negative. That cuts down on the time it would have taken to analyze each sample individually and results can be returned quickly. While Sneed said turnaround time depends on the capacity of individual labs, he said he believes USF will be able to return results within 24 hours.
The feasibility study is currently focused on students.
"The fashion that we're trying to do it here is to define the group of people and then be able to go back and do repeated testing on that group, try and keep that particular group a little more safe," Sneed said. "So, for example, we could do it, say, with one of our athletic teams, we could do it with the marching band, ROTC. If we wanted to do it with a particular floor in a dormitory — as long as we could define that group. If we want to go back and do repeated testing and identify people in a very quick fashion who may be positive, then we could isolate that individual and then keep everybody safe."
Sneed said depending on how the study goes, there's a chance pool testing could be expanded on campus or even into the Tampa Bay community, although that would require partnering with other labs. Preliminary results of the feasibility study are expected by the end of the month.