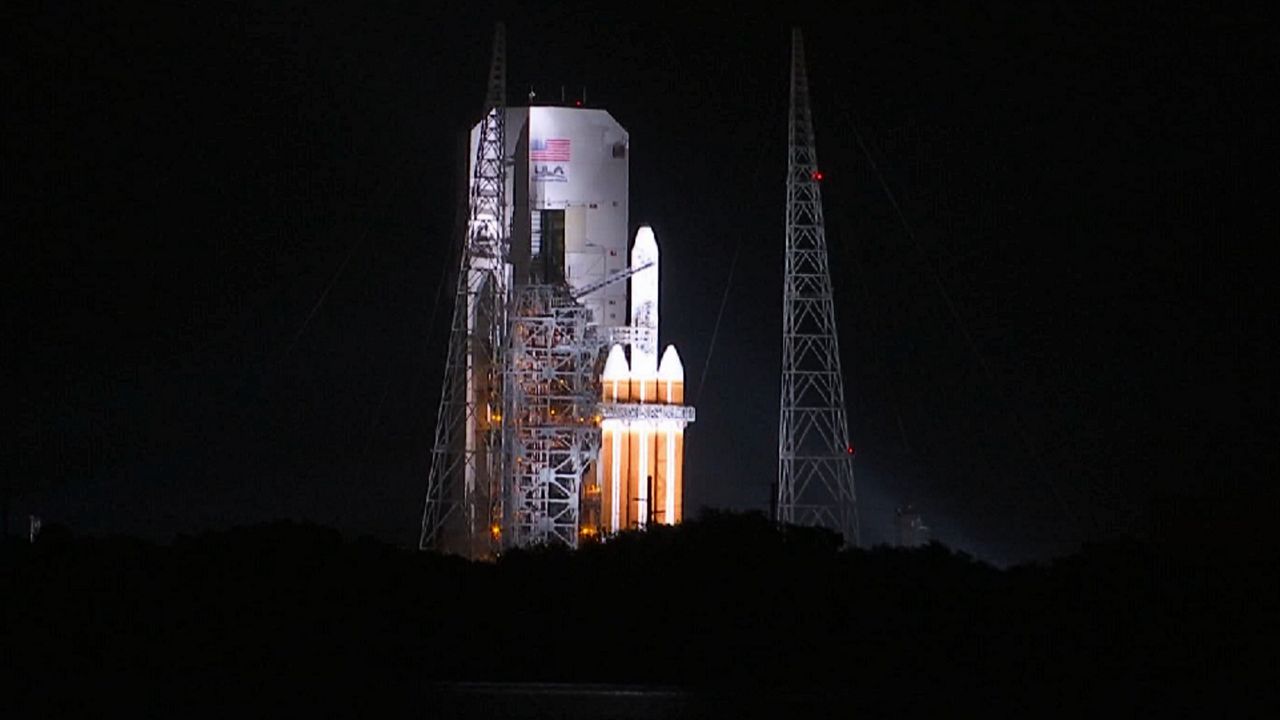 CAPE CANAVERAL AIR FORCE STATION, Fla. — The United Launch Alliance Delta IV Heavy NROL-44 launch was aborted seconds before liftoff when a sensor reported a fault and triggered an automatic abort.
---
What You Need To Know
ULA president says the engine igniters didn't fire
Rocket carrying spy satellite for National Reconnaissance Office
This is one of several postponements for the mission
ULA has not released a new launch date at this time
See the launch schedule here
---
In a tweet during the early morning hours of Thursday, ULA President Tory Bruno explained that the automated abort system was tripped when the engine igniters did not fire and a sensor reported the fault.
Bruno did say that both the Delta IV Heavy rocket and the National Reconnaissance Office spy satellite it is carrying were not harmed and the automated abort system worked as designed.
We experienced an automated abort because a sensor reported a fault. Automated Safety System operated as intended. Bird and payload are safe and unharmed. Engine ROFI ignitors were not fired. Turbo pumps were not spun up. Mission safety first…

— Tory Bruno (@torybruno) October 1, 2020
Wednesday night's aborted launch is not the mission's first setback. The Delta IV Heavy rocket, carrying a spy satellite for the National Reconnaissance Office, was originally supposed to lift off over the weekend from Cape Canaveral Air Force Station in Florida.
But launch officials said more time was needed to test and evaluate the swing arm retraction system for the mission, dubbed NROL-44.
ULA set a fourth launch attempt for the Delta IV Heavy for 11:54 p.m. EDT, Wednesday, after weather stopped the launch Tuesday evening. ULA has not issued a new launch date.
MOVING ON: after @ulalaunch #DeltaIV #NROL44 scrub late Wednesday night, turning to @SpaceX #Falcon9 #Starlink launch from @NASAKennedy Pad 39A at 9:17 am. Live coverage @MyNews13 #News13Brevard @45thSpaceWing @Jon_Shaban (Second pic of Falcon 9 from Monday's scrub due to wx) pic.twitter.com/ILqQ8gOjW3

— Greg Pallone (@gpallone13) October 1, 2020