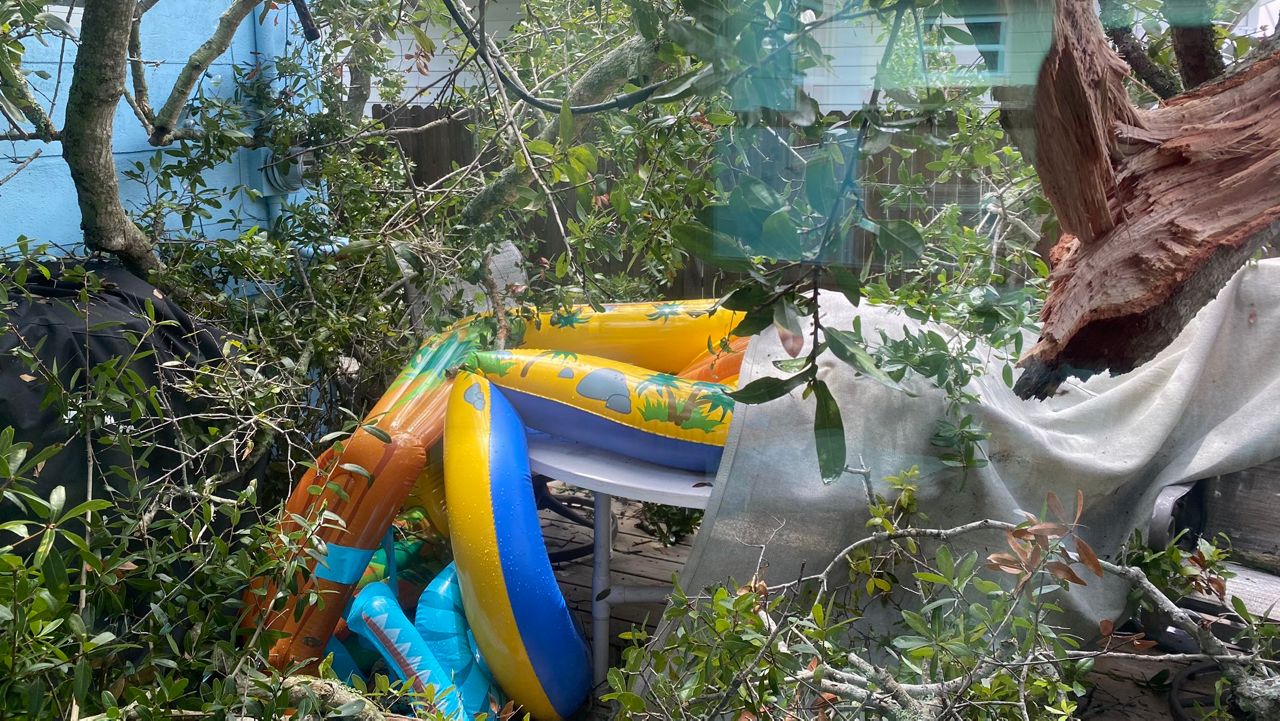 ST. PETERSBURG, Fla. – From the front of a home on 15th Avenue North in St. Petersburg, a this downed tree doesn't look too bad. But if you head into the back yard, it's a bit of a different story.
---
What You Need To Know
Tree ripped from ground during St. Pete storm
No injuries reported
Resident says, "It's 2020, anything can happen"
---
"It is insane! I mean we've had hurricanes come through, do no damage whatsoever, and then and I'm at work and it rains and I get a phone call that this is happening," said Robyn Alfred.
A massive tree that neighbors say has been here for at least five decades was ripped from the ground during Tuesday morning's thunderstorm.
"I never thought that this could happen from a rainstorm. I'm wondering if there was a small tornado or something that maybe came through because that shouldn't have happened from wind," said Alfred.
The tree not only ripped out of the ground and through the fence, but also into the neighbor's bathroom ceiling.
As for how this freak accident occurred, Alfred has one simple explanation.
"Just shows you, it's 2020, anything can happen," said Alfred.
Thankfully, no one was hurt, but at this point, it's tough to see the extent of the damage.
That will be assessed once the tree is removed.