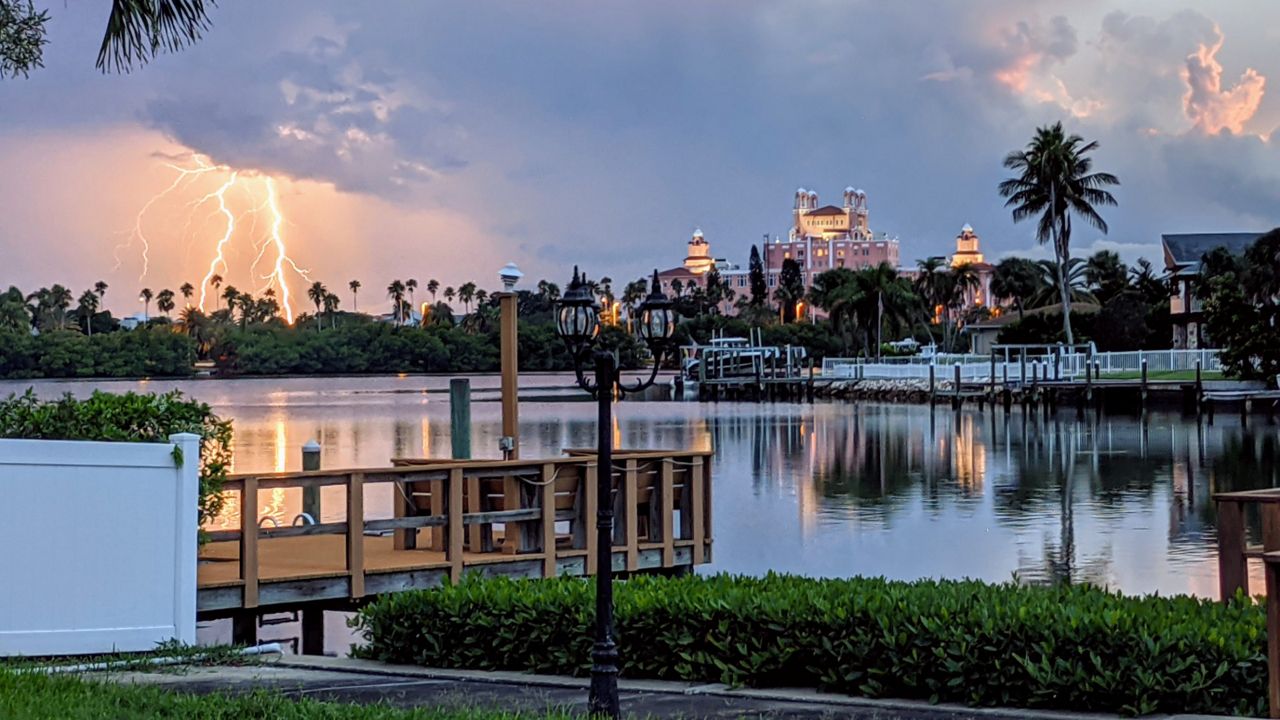 TAMPA, Fla. — Tropical Storm Sally in the Gulf of Mexico off the southwest Florida coast and is moving away, but with deep tropical moisture in place, we will see more heavy gusty showers through Monday.
---
What You Need To Know
A flood watch is in effect through Monday
Gusty squalls rotating through
Dangerous boating conditions expected on Sunday
---
As Tropical Storm Sally moves by to the west of the Tampa Bay area through Sunday, most of the steady rain will be along the coast or just offshore.
But, as some heating takes place, more heavy gusty showers will develop and some areas will see repeated rounds of those showers for Sunday.
So, a flood watch continues for our entire area. There will be a high risk of rip currents on the beaches through Sunday.
Sally will be moving very slowly as it approaches the coast of the southeast U.S. The moisture will remain over us giving us high rain chances into Monday and Tuesday.
Sally could be a big rain maker along the coast from the Florida Panhandle to Mississippi and Alabama. Rainfall of 10 to 18 inches is possible along the mid-Gulf Coast.
Do not drive through flooded roadways.
Boating Forecast
Boating conditions may be hazardous at times over the weekend as Tropical Storm Sally tracks off our coast.
A tropical storm watch is in place for the offshore Gulf waters. A small-craft advisory is in place near the coast.
During this period, expect showers and storms to ramp up as the storms move offshore. Winds will also ramp up.
Boaters should be aware of storms and wind through Sunday, some of which could be on the stronger side. Storms can produce gusty winds to 40 mph, choppy seas, very heavy rain, and lightning.
Seas may build to 8 to 12 feet for the outer waters on Sunday.
It is the peak of the Atlantic hurricane season and there are several systems to watch.
There are three tropical systems in the Atlantic, Hurricane Paulette, Tropical Depression 20 and Tropical Depression Rene. They are not near the United States. Tropical Storm Sally is just off the southwest Florida coastline.