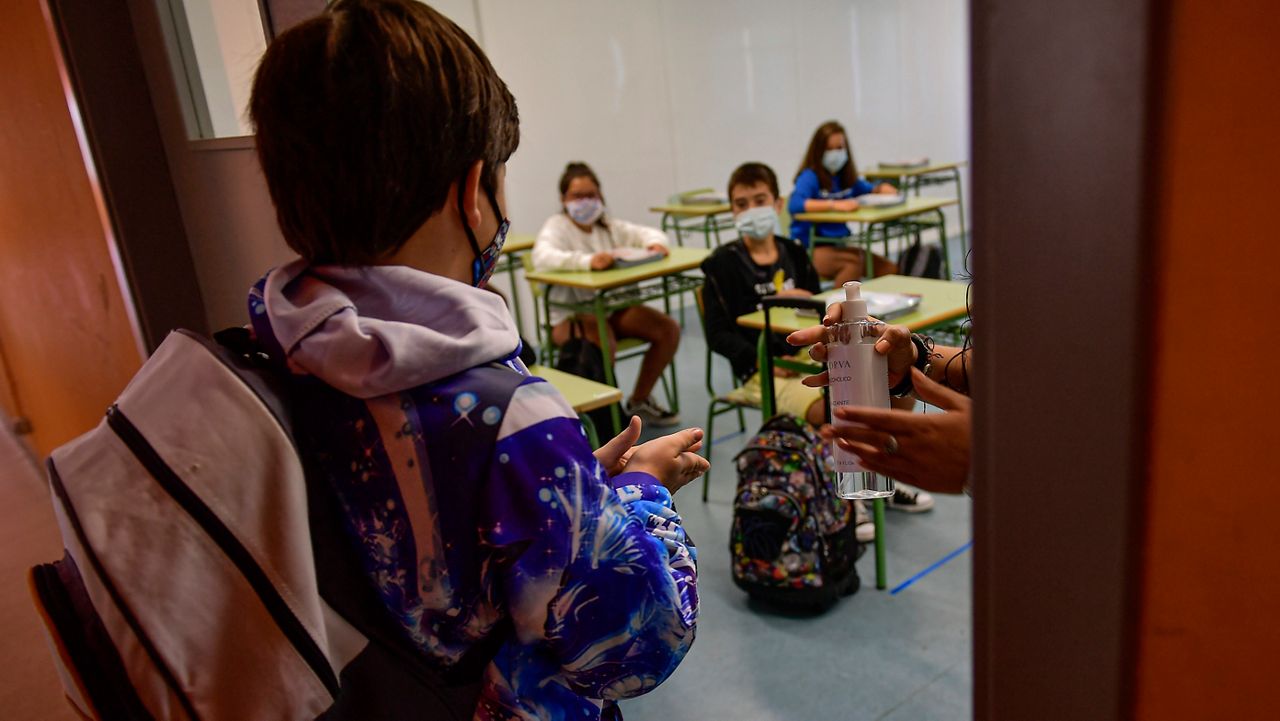 PINELLAS COUNTY, Fla. — The school year has barely begun, but teachers in the Pinellas school district said they are overwhelmed with the challenge of teaching In-person and virtual classes simultaneously.
---
What You Need To Know
Some Pinellas teachers have online, face-to-face classes at same time
Parent's online petition calls for district to separate them
Superintendent said stakeholders must find solution
District plans meeting with union next week
---
Sandy Lane Elementary physical education teacher Rachel Mita said she already feels inundated with 166 in-person students and 147 online students.
"I come to work in the mornings, and I'm already 10 steps behind, checking e-mails from all of my online students when I should be getting set up for my face-to-face students," Mita said.
She and other district teachers are not just teaching large numbers of students, they are trying to instruct students face-to-face and through My PCS Online simultaneously.
"It's been a mess," Mita said.
Amanda Leoffler, the parent of a Pinellas district student, started a petition on change.org calling for Pinellas to separate in-person and virtual classes, and 2,600 signatures had been added as of Tuesday evening.
"This isn't OK," Leoffler said. "This isn't growing pains. This is poor leadership, and they really need to re-evaluate where they're going, apologize for the mistakes they've made, and move forward with maybe a better plan."
The amount of simultaneous teaching varies from school to school, district leaders said during the Pinellas County School Board meeting Tuesday. Feedback has been mixed, they said.
"Some of them were teachers who were teaching simultaneously that said, 'I got a great way to do this, and I want to share it with other teachers'…Others were frustrated," according to Kevin Hendrick, Pinellas County Schools Associate Superintendent for Teaching and Learning said.
The next step is for stakeholders to come up with solutions, the Pinellas County Schools Superintendent Michael Greco said.
Mita indicated she has been trying to do that since the school year started.
"I'm trying to make it as simple as possible for them, but with that many students, it's impossible," Mita said. "I'm spreading myself thin. I'm just spinning my wheels. It's completely unfair to them, and it's unfair to me."
District officials said they plan to meet with the Pinellas County Classroom Teachers Association Monday to talk about possible solutions.