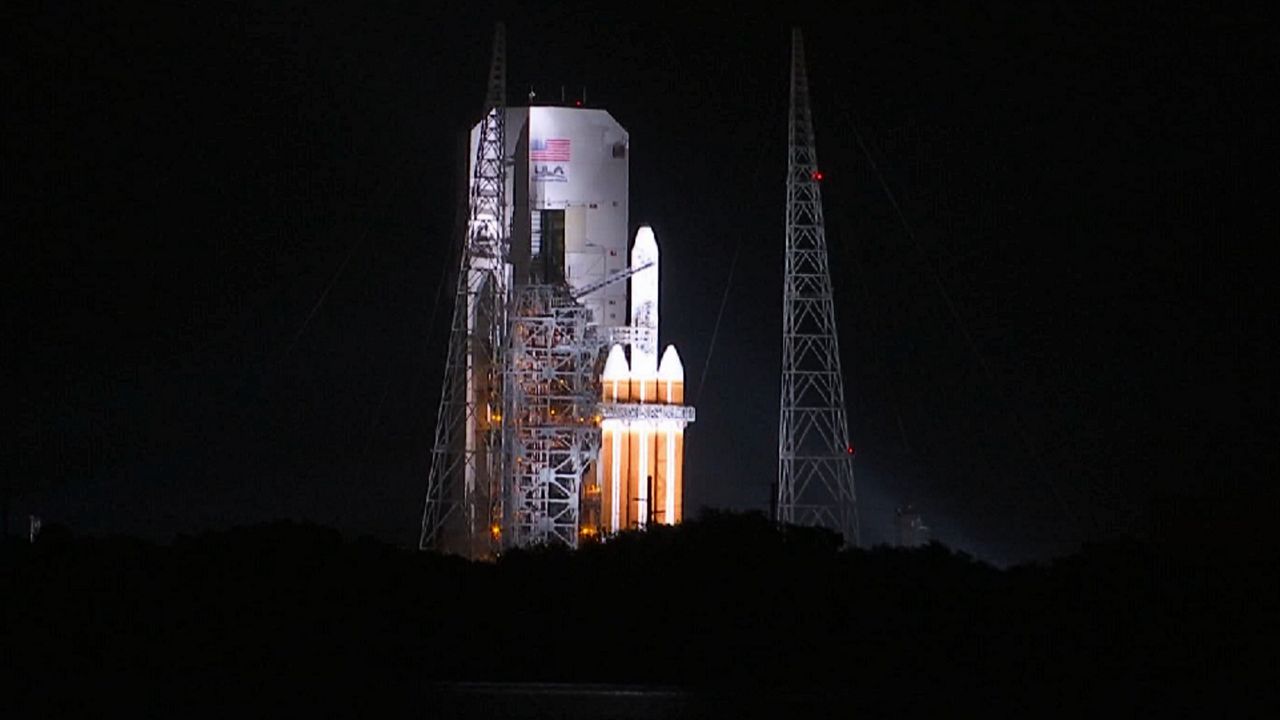 CAPE CANAVERAL, Fla. — The first of multiple launches set for the Space Coast over the next few days will be delayed.
Sunday morning's launch of the United Launch Alliance (ULA) Delta IV Heavy NROL-44 mission is now set for no earlier than Sept. 28.
Authorities said additional time is needed for the team to test and evaluate the swing arm retraction system.
"As we believe in safety first and are dedicated to mission success, we are taking our time to thoroughly review the data to determine the appropriate path forward," ULA said in a statement.
---
What You Need To Know
Delta IV Heavy set to launch delayed; won't go before Sept. 28
SpaceX Falcon 9 also poised to lift off Monday morning
Another Falcon 9 with military GPS satellite set for Tuesday
See the launch schedule here
---
The United Launch Alliance Delta IV Heavy was poised to blast off early Sunday morning.
On top of ULA's most powerful vehicle will be an intelligence-gathering spy satellite for the National Reconnaissance Office. The launch window was set to open at 12:10 a.m. EDT Sunday. No new launch window has been announced yet.
That launch was scheduled to take off from Cape Canaveral Air Force Station.
ULA tweeted that there would be a delay due to a technical issue with the swing-arm retraction system.
The last Delta IV Heavy rocket to launch was more than two years ago, back in August 2018.
Then on Monday morning, a SpaceX Falcon 9 rocket is scheduled to launch from Kennedy Space Center. That rocket will be carrying 60 Starlink internet satellites and is set to lift off at 10:22 a.m. EDT.
The third launch in three days, another SpaceX Falcon 9, is scheduled to launch with a U.S. Space Force GPS satellite. That launch is scheduled to take place at 9:55 p.m. EDT Tuesday.
Stay with Spectrum News for live coverage of these launches.