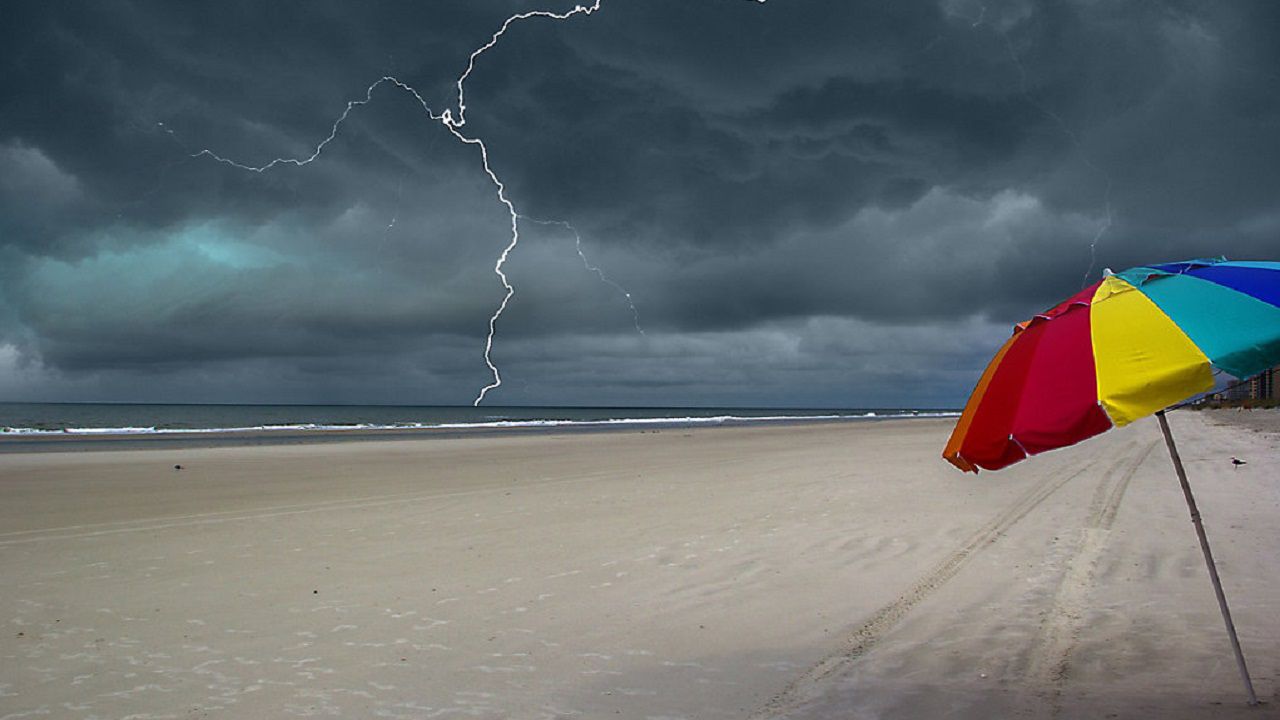 Deeper moisture moves in overhead, increasing our rain chances into Sunday.
Sunday will have light easterly winds with an afternoon sea breeze. Scattered showers and storms will form along the boundary and will move northeast across the area in the afternoon.
Highs will top out a couple degrees above normal. It will be safer to get that run in earlier rather than later.
A few showers will be possible Sunday overnight and into Monday morning. These showers will mainly be near the coast.
The summer-like humidity continues on Monday. Scattered showers and storms will become more numerous. Plan to keep the umbrella nearby.
On Tuesday, scattered showers and storms will move in from the Gulf ahead of the next cold front. It will get breezy.
The next cold front will move through sometime Tuesday night into early Wednesday. Humidity and rain chances will drop off behind the front, and will stay low into next weekend.
Boating Forecast
Winds will be light on Sunday, with an afternoon sea breeze.
Seas will run between one-to-three feet with a light chop.
Scattered showers and storms will be possible.
For a change, there is nothing noteworthy to track in the entire tropical Atlantic basin.