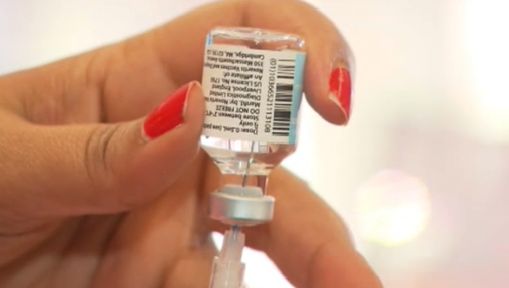 ST. PETERSBURG, Fla. – In a study published Tuesday in the Journal of the American Medical Association, researchers found there was no difference in hospitalization rates, ICU admission rates, and ventilator use between children who had Covid-19 versus the flu.
---
What You Need To Know
New study found similarities between Covid-19 vs. flu in children
Hospitalizations, ICU intakes and ventilator use similar in both viruses
Academy of Pediatrics recommended getting flu vaccine by end of October
---
These small differences between the two tracks with what pediatricians have told the public they're seeing all along in their clinics.
Coronavirus affects children not as severely as in adults.
We wanted to find out if children be infected with both at the same time?
Johns Hopkins All Children's Hospital Director of Infectious Disease Dr. Allison Messina said the study was not able to determine that.
She said that is very concerning.
"Because there's no reason you can't get two viruses at once," said Dr. Messina. "And I think what that means with this coming flu season is that we don't have the vaccine yet readily available for Covid-19 but we absolutely do for flu."
Dr. Messina said it's more important this year than before to consider getting the flu vaccine because she said "we don't know what we're going to see when both of these viruses are circulating at the same time."
She said the study found Covid-19 affected children very similarly to the Influenza B strain.
Again, this makes it harder to differentiate between the two viruses.
Dr. Messina stressed the need for more and better testing come the fall.
The study also found children showed more symptoms at diagnosis than children who had seasonal flu.
This week the American Academy of Pediatrics recommended children get vaccinated ideally by the end of October.