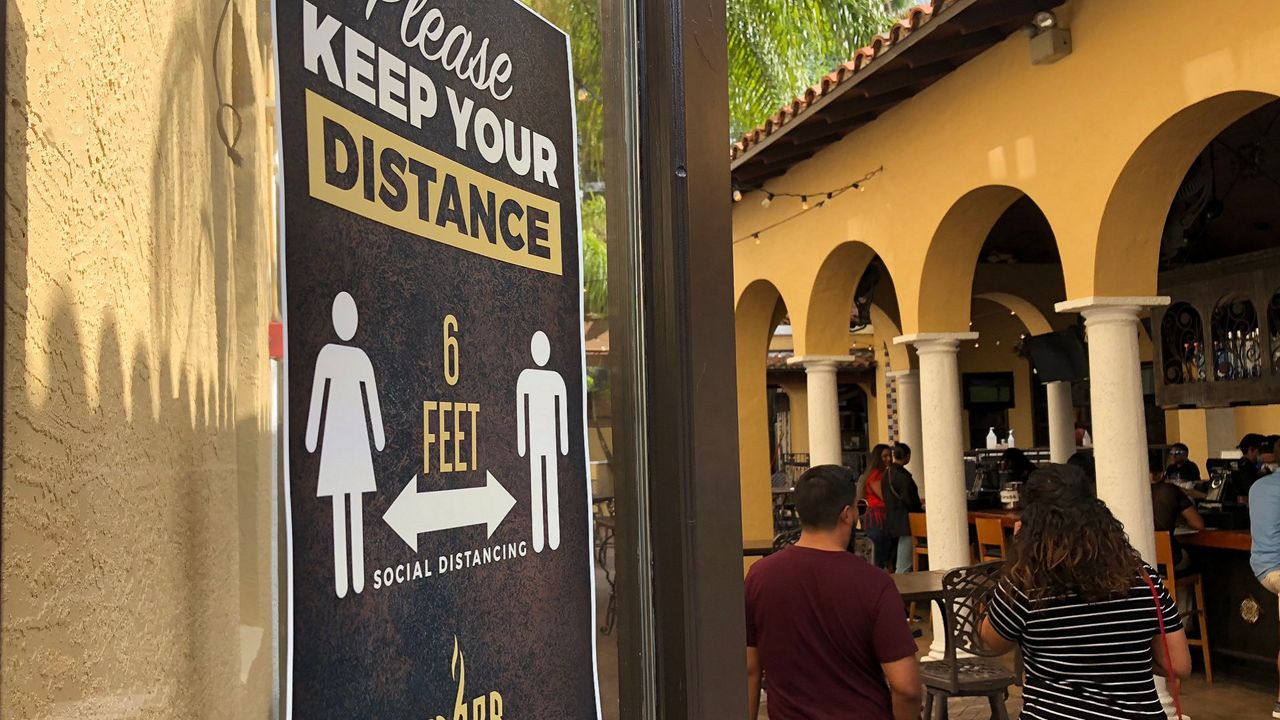 STATEWIDE — A new study shows Florida ranks 17th nationwide for social distancing.
The data was compiled by TOP Data, and shows Floridians have dramatically cut their personal, daily social interactions with others.
---
What You Need To Know
---
Pre-Coronavirus, TOP Data says Floridians were having personal interactions with as many as 11 people per day.
At the beginning of August, that number of interactions per day, on average, was cut to five people.
California topped the list of states doing the best job of social distancing, with New York following closely behind.
Local doctors say although more testing may be contributing to more positive results in Florida, social distancing has had a big impact on fighting community spread of Coronavirus.
Dr. Deepa Verma, a family and preventative care doctor in Clearwater, says the less people we come in contact with, the less of a chance we will be infected.
"It's simple math. You know the more people that are going to be out there, you don't know. And even if you are asymptomatic, and that's the problem I am seeing are the asymptomatic carriers, those people who do test positive and they insist they feel fine, and we are seeing a lot of that."
Doctors like Verma are also reminding patients that Cold and Flu season is right around the corner.
All the more reason Dr. Verma advises Floridians to remain vigilant about social distancing, hand washing, and maintaining a healthy immune system.