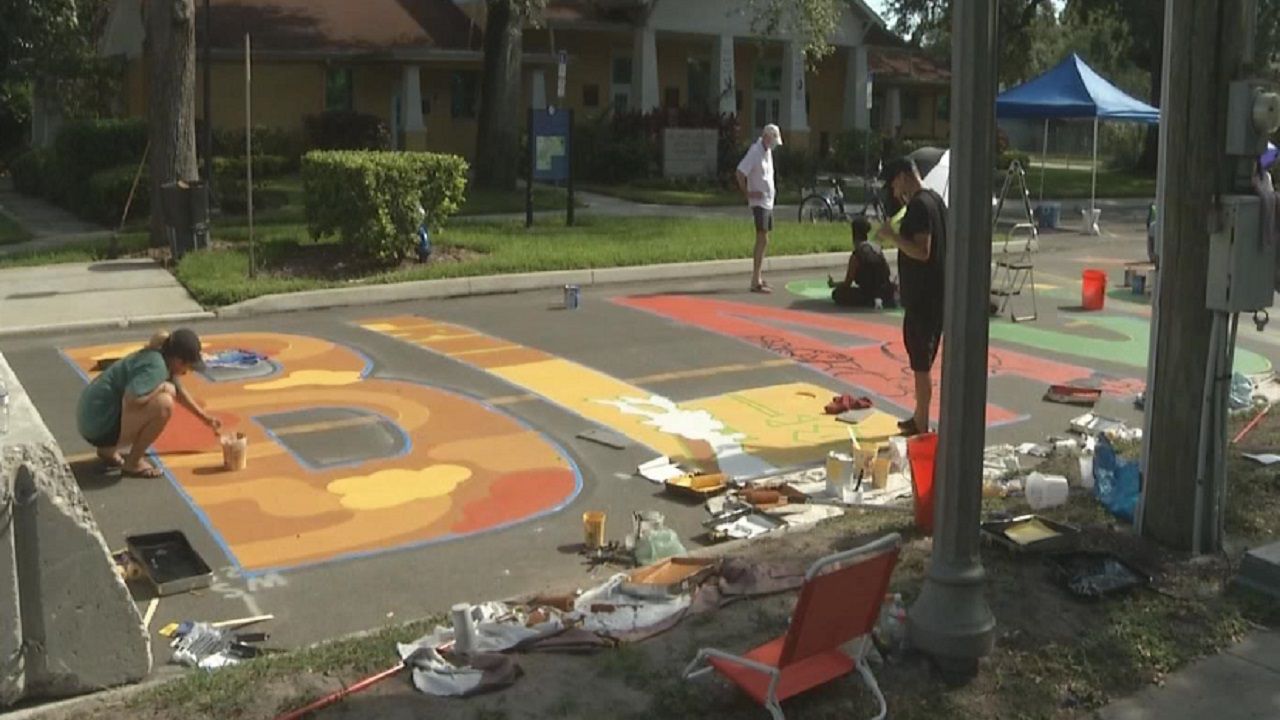 ST. PETERSBURG, Fla. — The stretch of Ninth Avenue South in St. Petersburg where a Black Lives Matter mural was painted is reopening to traffic Tuesday.
The red, green and yellow Black Lives Matter mural, painted in front of the Dr. Carter G. Woodson African American Museum, gained national attention when it was painted this summer.
The street closure was at 2240 Ninth Ave. South.
The closure of the street allowed people to interact with the mural. The project was funded by the city of St. Petersburg.
Each of the mural's letters was painted by a different local artist.
It was unveiled during this year's Juneteenth celebration.