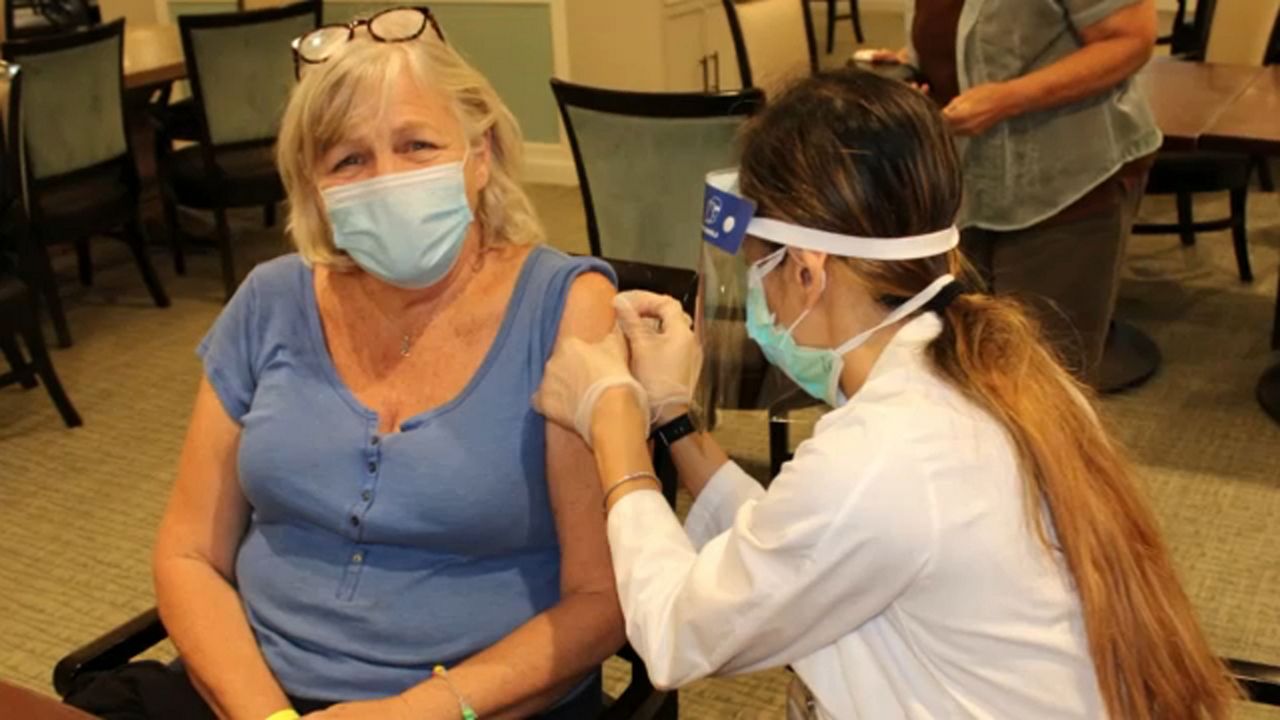 ST. PETERSBURG, Fla. — Vaccinations got underway at Florida's assisted living facilities this week.
---
What You Need To Know
---
The Fountains at Boca Ciega Bay even went so far as to vaccinate essential caregivers along with residents and staff.
Anne Bardsley is the designated essential caregiver for her friend Joyce Aldworth. Bardsley calls the 86-year-old a spirited woman with a great sense of humor.
"She's just so sweet and so funny," Bardsley said.
She said Aldworth's health has declined during the lockdown and hopes the vaccine eventually leads to an easing of visitation restrictions. Which is why she said yes when the administration at The Fountains at Boca Ciega Bay offered to vaccinate essential caregivers.
"Absolutely I would get it because I sure don't want to bring anything into her," Bardsley added.
The facility began vaccinations on Monday and the entire process took three days.