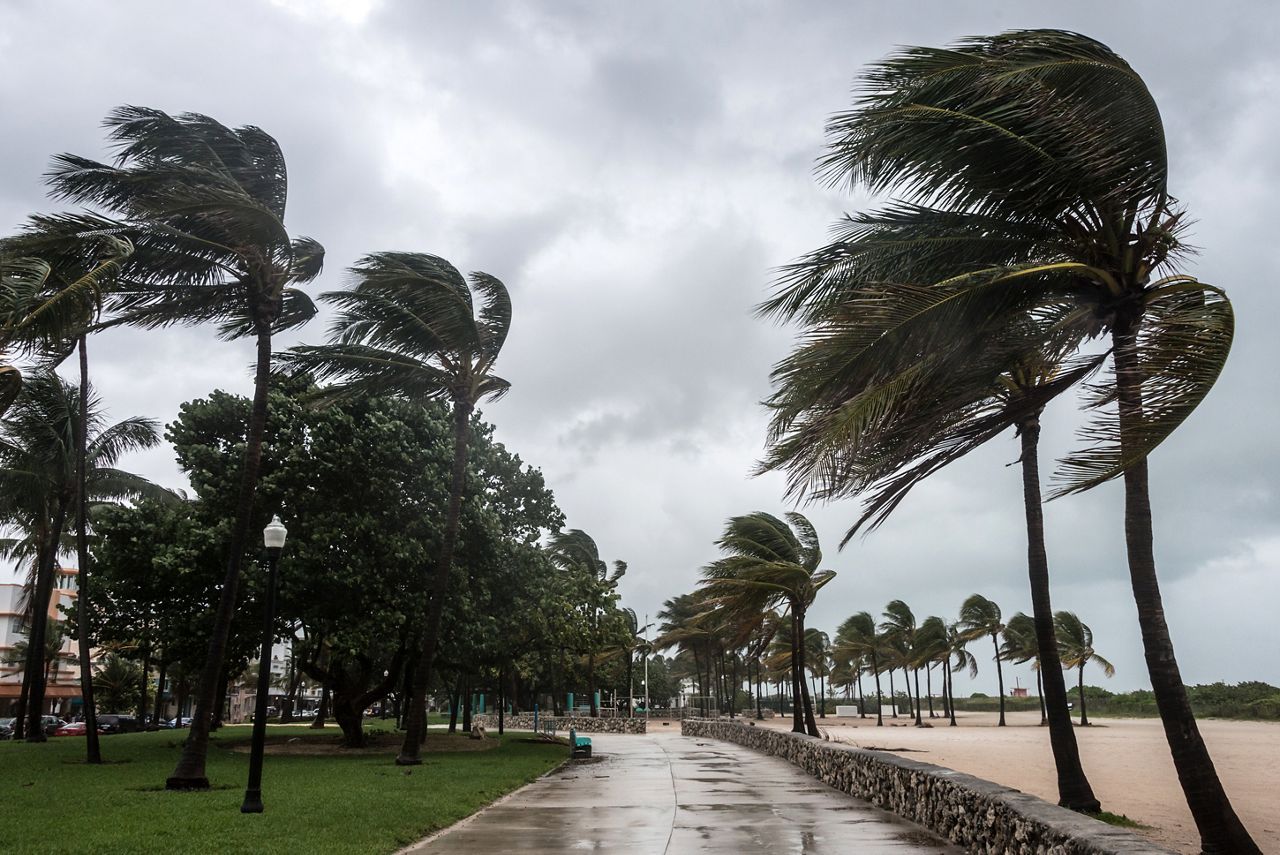 TAMPA, Fla. — Tropical Storm Sally will bring heavy rain and the risk for localized flooding through the weekend. A flood watch has been issued for our entire viewing area through this weekend.
---
What You Need To Know
A flood watch is in effect for parts of the area
Gusty squalls will rotate through
Dangerous marine conditions on Sunday
---
Squalls associated with Tropical Storm Sally have been rotating through this afternoon. These squalls can produce gusty wind, torrential rainfall and dangerous lightning.
Tropical Storm Sally will continue to strengthen as it tracks toward the northwest over the Gulf of Mexico. The center of Sally will track well west of Tampa Bay on Sunday.
Sally will be close enough to provide us with rounds of showers and thunderstorms. Expect squalls to continue to rotate through on Sunday.
These squalls can produce strong wind gusts, very heavy rain and an isolated tornado cannot be ruled out.
The combination of expected rain and recent heavy rain means conditions are favorable for localized flooding this weekend. A flood watch has been issued for our entire are through Sunday evening.
Storms this weekend may have high rainfall rates and produce excessive rainfall over a short period of time. This may lead to areas of flooding. Do not drive through flooded roadways.
Tropical Storm Sally will likely become a hurricane as it nears the northern Gulf Coast.
High rain chances will stick around through early next week before somewhat drier weather arrives.
Boating Forecast
Boating conditions may be hazardous at times over the weekend as Tropical Storm Sally tracks off our coast.
A tropical storm watch is in place for the Gulf waters.
During this period, expect showers and storms to ramp up as the storms move offshore. Winds will also ramp up.
Boaters should be aware of storms and wind this weekend, some of which could be on the stronger side. Storms can produce gusty winds, choppy seas, very heavy rain, and lightning.
Seas may build to 6-12 feet for the outer waters on Sunday.
It is the peak of the Atlantic hurricane season and there are several systems to watch.
There are two tropical storms in the Atlantic Ocean, Paulette and Rene. They are not near the United States. There is Tropical Storm Sally just off the SW Florida Coast.
A tropical wave is in the eastern Atlantic and will likely develop this weekend.