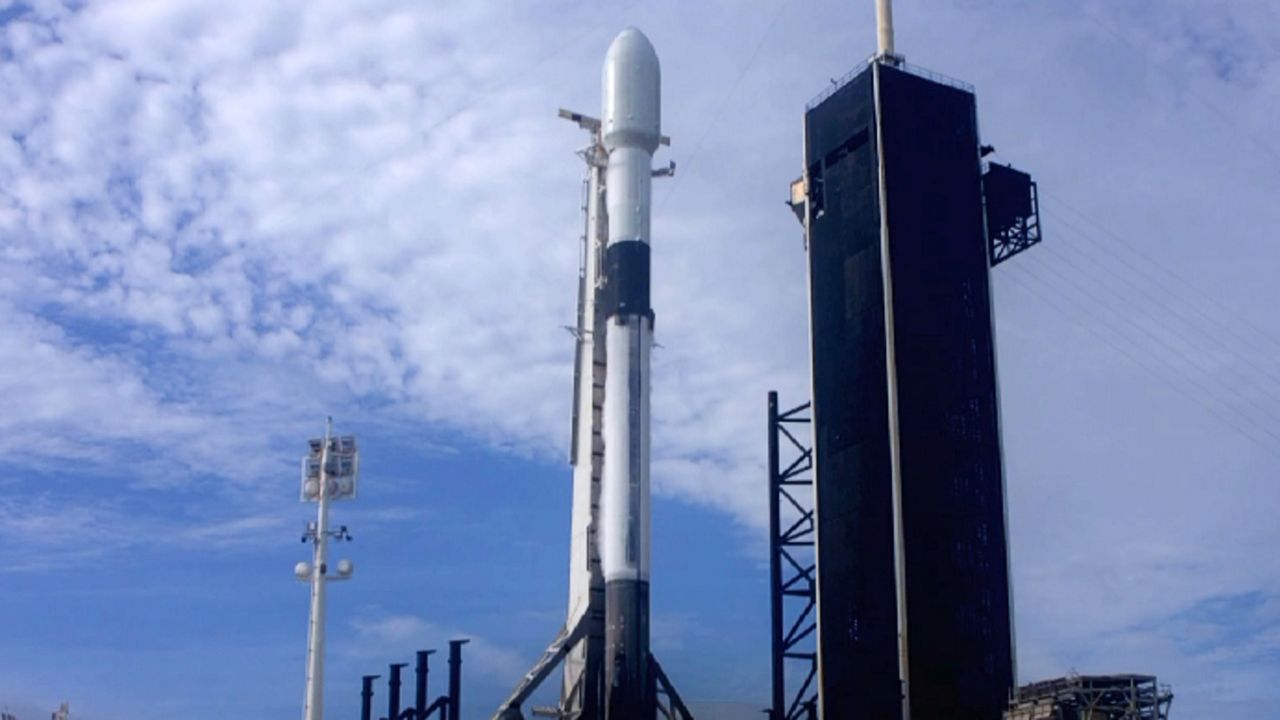 KENNEDY SPACE CENTER, Fla. — SpaceX has postponed a planned weekend launch of a Falcon 9 rocket carrying Starlink satellites until 7:51 a.m. Eastern Time Monday.
The delay follows the postponement of a SpaceX Falcon 9 rocket launch shortly before liftoff Friday night, capping a week of postponements on the Space Coast because of weather or technical issues.
---
What You Need To Know
SpaceX Falcon 9 Starlink mission now targeting Monday for launch
New launch date unknown for Falcon 9 carrying GPS satellite
Several launch attempts for other missions have been called off this week
COMPLETE COVERAGE: Space News | Rocket Launch Schedule
---
SpaceX was scheduled to launch the Falcon 9 rocket carrying a batch of Starlink satellites this weekend, but that launch has been rescheduled for 7:51 a.m. Monday because of poor marine conditions in the drone ship recovery area.
No word on when SpaceX will attempt the Falcon 9 GPS satellite launch again. Officials have also not said when ULA will attempt to launch the Delta IV Heavy rocket again.