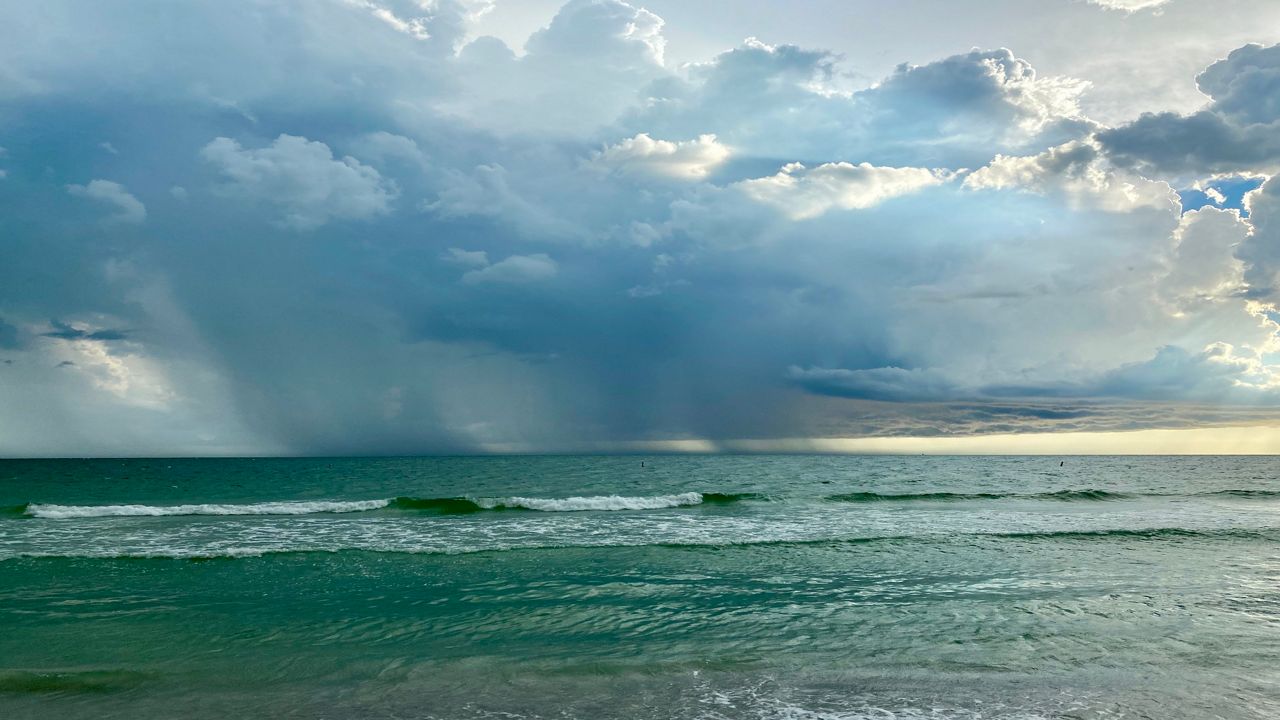 TAMPA, Fla. — Storms will start impacting us again around midday Saturday.
Today will be similiar to Friday with a few storms developing near the coast around mid day.
Slow-moving storms will gradually build inland. Storms will taper off in the evening inland.
Highs will be in the low to mid-90s with heat indices above 100. So be sure to get the outdoor workout in early.
On Sunday, the pattern begins to change. Prevailing winds will be light, but out of the southwest. Keep this in mind when you make beach plans.
Showers and storms will start early in the Gulf and in the coastal areas. Storms will build inland during the day.
This pattern with storms in the morning near the coast and inland afternoon storms will be with us through the week.
The new Spectrum News App is a great way to get updates on the storms and the lightning right on your cell phone. To learn more about the app and to download it, go to SpectrumNewsApp.com.
Boating Forecast
In the morning, expect light south winds and a few storms over the Gulf.
The afternoon sea breeze will be out of the west-southwest. Thunderstorms will shift to over Tampa Bay.
Tropical Update
Tropical Storm Josephine is well east of the Windward Islands.
Wind shear has been impacting the system through Friday, keeping it from getting better organized.
Josephine is expected to pass to the northeast of the Leeward Islands over the weekend. Wind shear will continue along its path.
If it survives, it will stay east of the U.S.
Tropical Storm Kyle is off the East Coast of the United States, remains disorganized and is moving away from land. It will become non tropical over the next few days