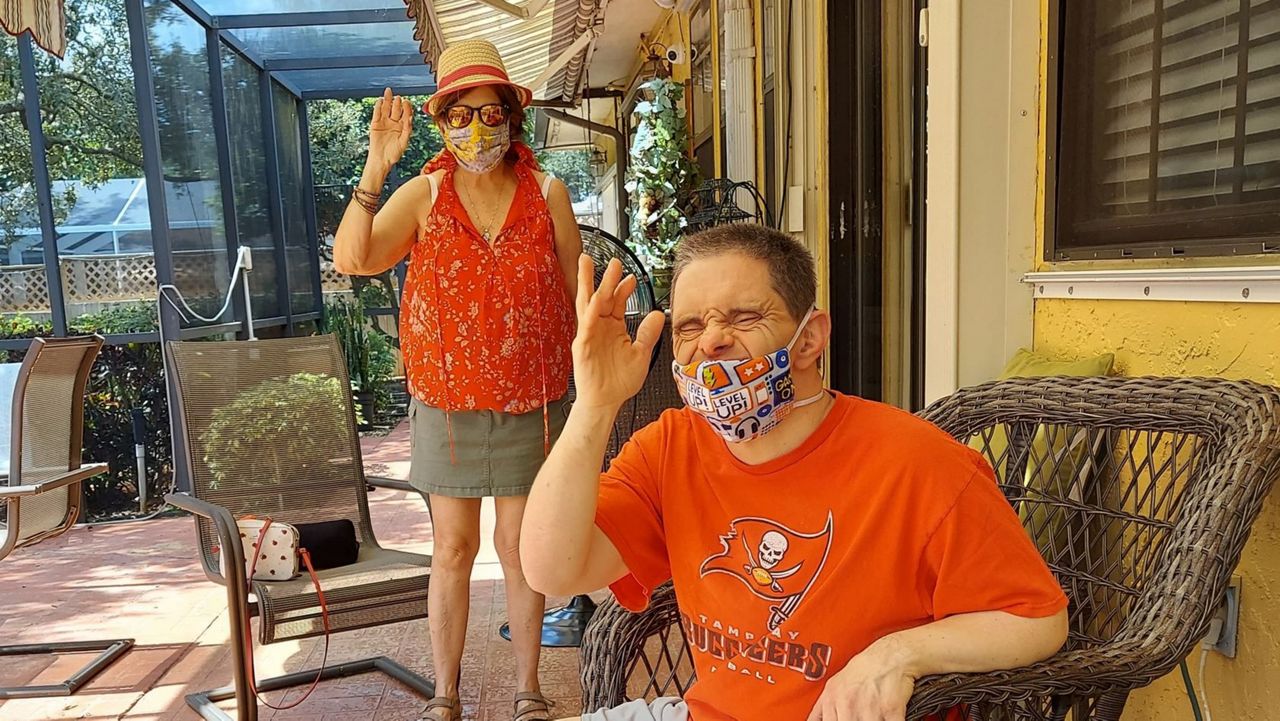 Ever since Governor Ron DeSantis signed off on recommendations to reopen long-term care facilities, families have been reuniting with loved ones. This also includes group homes for adults with disabilities, which are included in the executive order.
Nancy Torres's brother, David Alviani, is a resident at Hope Enterprises of America in Tarpon Springs. Torres said the facility has taken good care of Alviani, who has Down syndrome, throughout the pandemic. The staff have accommodated virtual calls and window visits and also encouraged residents to send written cards and letters.
Still, Torres said nothing can replace seeing her brother in person.
"To me, he's more than a brother," Torres said. "He's like my little angel."
Torres finally got the opportunity once the lockdown was lifted. The facility moved quickly to accommodate socially-distanced visits.
"It was just good to see him," Torres said. "To physically see him for the first time in 6 months."