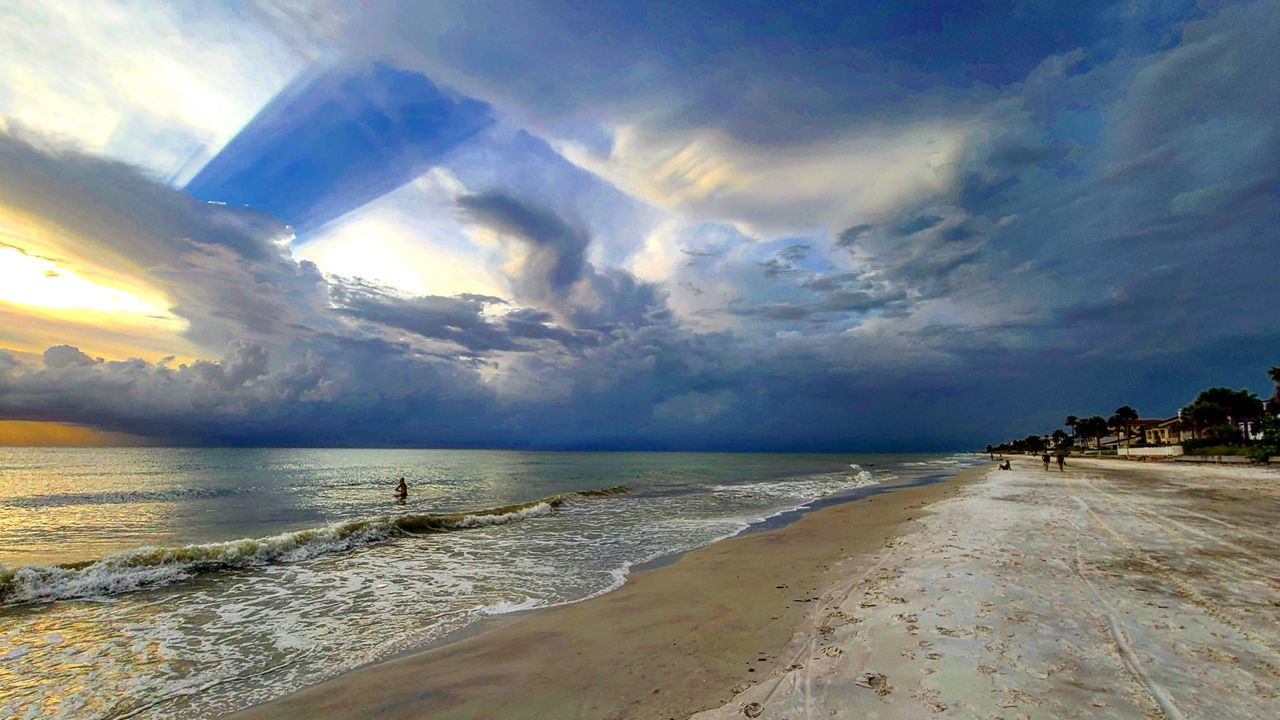 TAMPA, Fla. — It is a rinse, wash & repeat kind of week when it comes to our daily weather.
The pattern remains unchanged compared to the last few days as high pressure remains in charge. This means light winds and slow-moving storms each afternoon.
Storms will give with to partly cloudy skies overnight. Low temperatures will be in the mid 70s.
Tuesday morning will start off nice and dry. This will be a good opportunity to get that jog in while temperatures are "low" and the sun is out. Not only will the afternoon be stormy but the heat index will be in the 100s.
The sea breeze will set up during the early afternoon and thunderstorms will form along it.
Since the wind is light, these storms will not move very quickly. Some communities will see torrential rains while others stay dry.
Each day will be more of the same. The only change is going to be the setup of thunderstorms. One day your house will get hit by storms while the next day it could be dry.
Boating Forecast
A very quiet start to the day Tuesday. Expect sunshine, light winds and smooth waters on the bay and inland waters.
A few showers and thunderstorms will be in the eastern Gulf of Mexico each afternoon and evening.
Storms will move from the coast to Tampa Bay by midday.
Storms will create locally gusty winds and rough conditions with frequent lightning possible.
Lightning
You can keep up with the latest lightning strikes on our website, just scroll down and you can find the county map for your area. Remember that when you are at the beach, it usually takes more time to get to a safe place when storms approach.
https://www.baynews9.com/fl/tampa/weather/conditions
Remember, when thunder roars – go indoors!