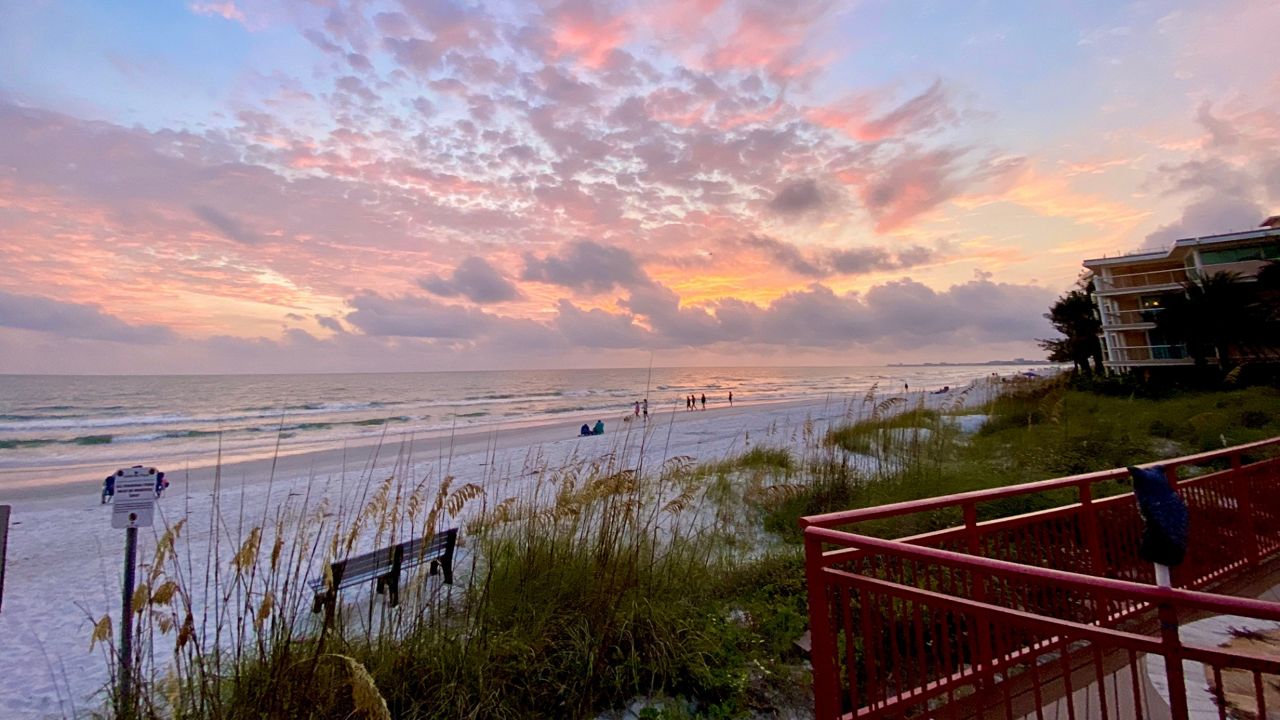 TAMPA, Fla. — Light winds and daytime heating will bring scattered thunderstorms again Thursday and Friday.
The daily thunderstorm chances remain about 50 percent for the next couple of days.
If you plan to be on the golf course, there is a light southeast wind and a low rain chance in the morning. In the afternoon, the sea breeze develops and there will be scattered thunderstorms.
The new Spectrum News App is a great way to get updates on the storms and the lightning right on your cell phone. To learn more about the app and to download it, go to SpectrumNewsApp.com.
Boating Forecast
Light southeasterly winds will be replaced by an afternoon sea breeze along the coast each day.
The exception will be near thunderstorms that create locally gusty winds and rough conditions with frequent lightning.
Tropical Update
Tropical Depression 11 continues over the open Atlantic and is no threat to land.
It could become a tropical storm later today. It would be named Josephine.
Over the weekend, the system will encounter higher wind shear and is forecast to weaken.