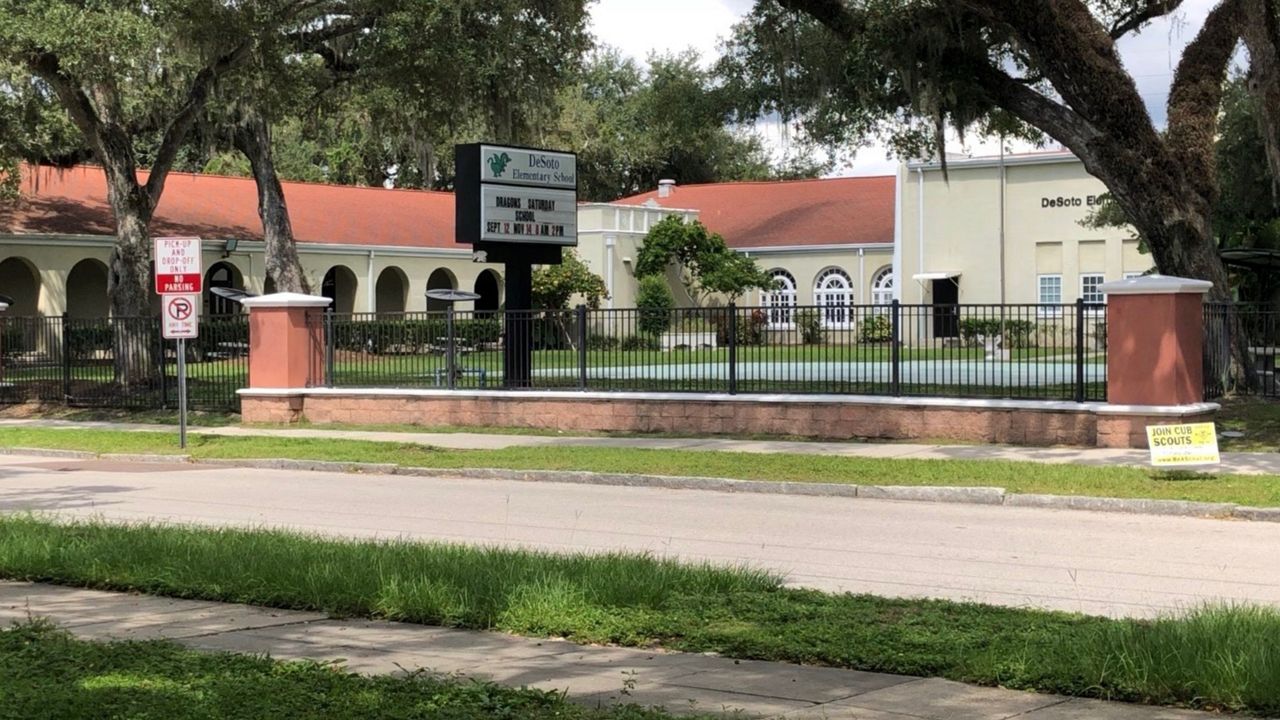 TAMPA, Fla. — After months of closures due to the Covid-19 pandemic, school is back in session, not just five days a week, but six for those who want it at DeSoto Elementary and 25 other schools in Hillsborough County.
---
What You Need To Know
Saturday school aims to help students catch up after COVID-19 shutdowns
26 Hillsborough County schools are participating in Saturday school
Teachers say students are excited about attending school on Saturday
---
"Despite our efforts to make sure all kids received their quality instruction without missing a beat, we know that there were different issues that were affecting our families," said DeSoto Elementary Principal Emily Tirelli. "So some of our kids missed out on some of those important learning pieces so this gives them some time to catch up on the pieces that were lost."
The Saturday school day looks pretty much like a regular school day, where students spend time fine-tuning their skills in several different subjects.
And teachers say they're already seeing an improvement.
"We're working on a lot of foundational skills, vocabulary, phonics, comprehension, so we're already seeing a change in what they're able to do in each of those categories just in the short time since we started it," said Rebecca Lantzman, a reading coach at the school.
But school on a Saturday?
It might not sound like fun, but teachers say they're just happy to be back in the classroom.
"They want to be here. They're coming in excited every Saturday morning," said Lantzman.
The 'Rise' sessions as the county is calling them, are being held each Saturday through November 21st
In addition to the Saturday classes, the district is also providing transportation, breakfast and lunch for students.
Participating Hillsborough County schools include:
Broward Elementary
Burney Elementary
Cleveland Elementary
DeSoto Elementary
Dunbar Elementary Magnet
Folsom Elementary
Foster Elementary
Giunta Middle
James Elementary
Kenly Elementary
Kimbell Elementary
Lockhart Elementary
Mango Elementary
McDonald Elementary
Miles Elementary
Mort Elementary
Oak Park Elementary
Pizzo K-8
Potter Elementary
Robles Elementary
Shaw Elementary
Sulphur Springs K-8
Tampa Heights Elementary
Temple Terrace Elementary
Thonotosassa Elementary
Witter Elementary