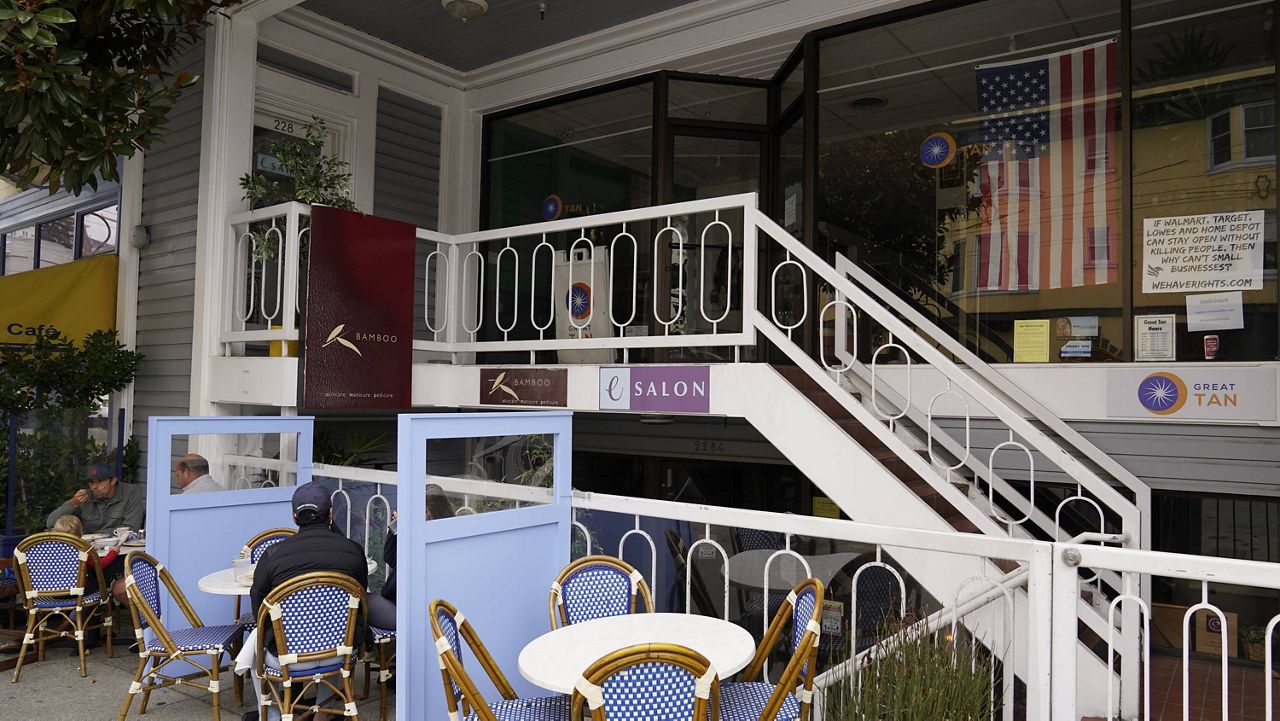 SAN FRANCISCO — The hair salon where House Speaker Nancy Pelosi went for her controversial wash and blowout is closing for good.
Erica Kious, owner of the eSalon, told Fox News' Tucker Carlson on Wednesday night that she is "done in San Francisco and closing my doors, unfortunately."
Kious said she's received an onslaught of hateful phone calls, text messages, emails and Yelp reviews since she released video to Fox News of Pelosi not wearing a mask while at the salon.
The salon owner said the negativity, which she has previously said included death threats, has made her hesistant to return to San Francisco, her home for the past 15 years.
"I'm actually afraid to go back. … It's a little scary and sad," the single mother of two said. "I do have a lot of positive calls and text messages from clients. But other than that, nothing but negativity."
The security video showed Pelosi on Aug. 31 walking through a room of the salon with wet hair and what appears to be a mask pulled down around her neck. California salons had been closed for nearly six months at the time due to the coronavirus pandemic, and masks are mandatory in most public setting in the state.
Kious, who rented chairs to independent stylists, said she was angry that Pelosi broke the same rules — lockdown measures and mask mandates — that she has advocated for and that have left so many small businesses struggling to stay alfoat. Republicans also seized on the video, calling Pelosi a hypocrite.
Pelosi said she was told the salon was allowed to have one customer at a time and accused Kious of setting her up.
"I take responsibility for trusting the word of a neighborhood salon that I've been to over the years many times," the California Democrat told reporters last week. "When they said they were able to accommodate people one person at a time, I trusted that.
"As it turns out, it was a setup," Pelosi added. "So I take responsibility for falling for a setup."
Kious denied that she set up Pelosi and has insisted her motivation was not political. The stylist who worked on Pelosi's hair, however, said through his attorney that he sought and received Kious' approval for Pelosi's visit two days before the appointment and that Kious made disparaging remarks about the House speaker during their phone conversation.
While the backlash to the video may have forced her salon to close, Kious has found her share of supporters as well. A GoFundMe campaign set up by a friend of Kious' raised more than $336,000. The friend, Amy Tarkanian, says all the donations will go directly to Kious to "pay off any debts from the business that she is forced to shut down, expenses to relocate and reopen in a new location."
"I am very humbled and grateful to have received such an outpouring of kindness, empathy and generosity from people I don't even know, and from all walks of life and all sides of the political spectrum," Kious told Fox News of the donations. "It's a powerful reminder that the common things that bind us all together as Americans are far more meaningful and lasting than political and ideological differences that get so much attention and focus."