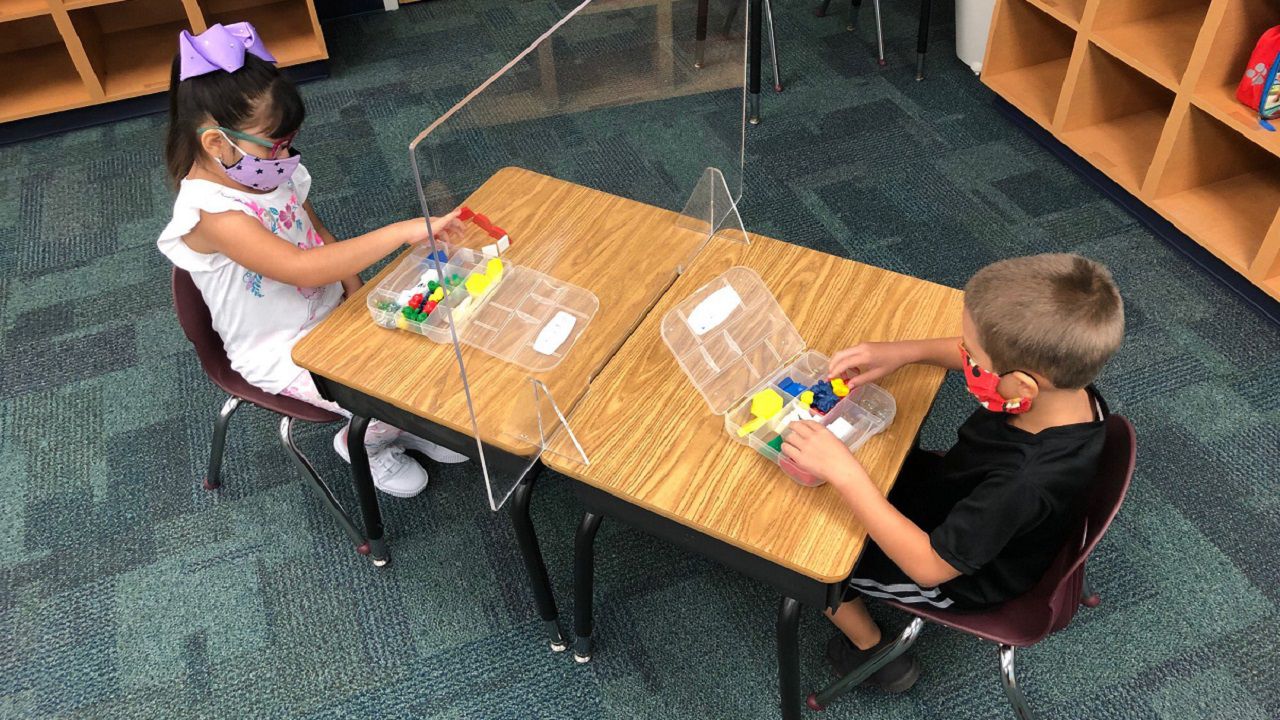 MANATEE COUNTY, Fla. — Students return to school Monday in Manatee County, the first district in the Bay area to welcome some students back to campuses.
It is the first time returning students have been in a classroom since March. And things are set to look a lot different for students returning to school.
Students will be welcomed back with a list of coronavirus practices in place, including social distancing, masks, one-way walkways and extensive sanitizing.
---
What You Need To Know
---
Also, plexiglass has been installed in schools to help students maintain their distance.
Manatee parents had the option of sending their children back to full time traditional school, doing a hybrid plan which includes two days in the classroom and three days of online learning or full-time online learning.
The district also initiated a "District Operations Center" staffed with district and health department personnel to help respond to any reported incidents of Covid-19 at schools. Meanwhile, the Department of Health said the overall number of cases in Manatee County is going down.
School Board officials continue to respond to what has been a fluid situation.
The board made changes to its mask policy on Friday during an emergency board meeting. The board allowed for some changes, including not requiring facemasks during PE class outside and allowing for mask breaks when students can be properly socially distanced.
Meanwhile, students in other districts will be heading back to school later this week and next week.
Citrus County starts Thursday while Hillsborough, Pinellas, Pasco and Polk all plan to return to classes Aug. 24. Hernando County schools return to classes on Aug. 31.