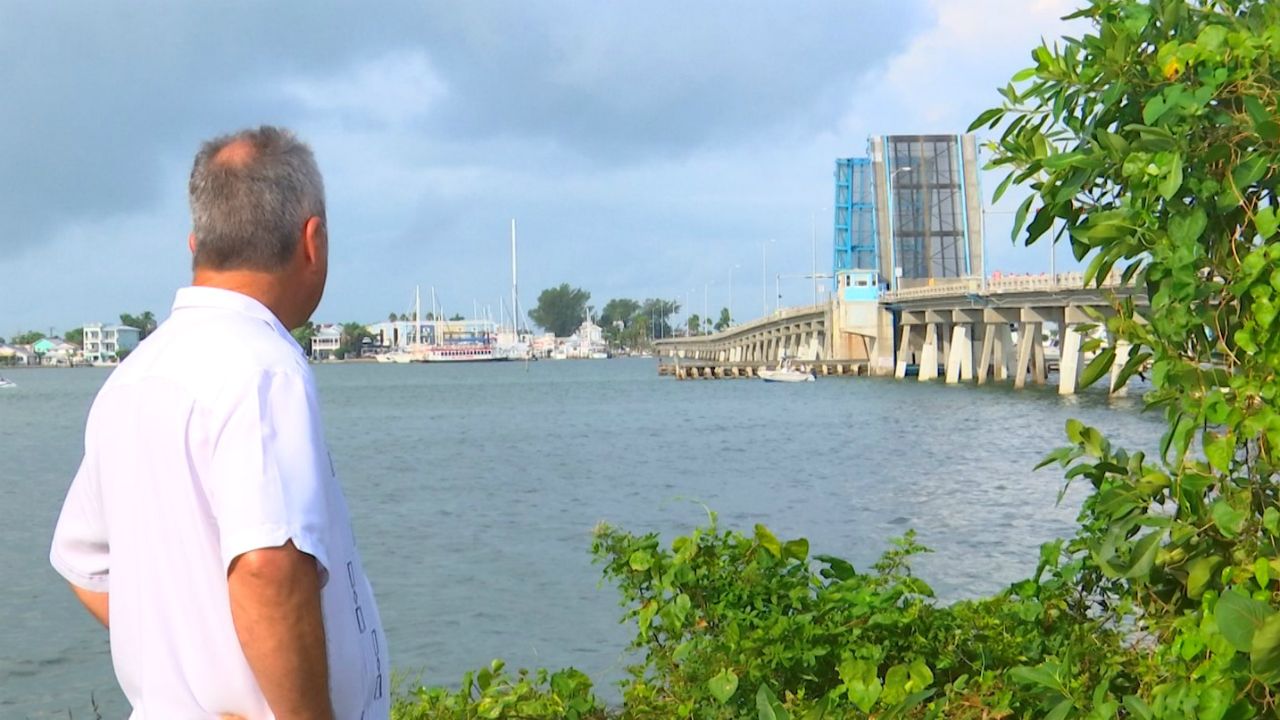 BRADENTON, Fla. — A redevelopment plan for the Cortez Bridge in Manatee County was recently approved by state transportation officials, but several residents are trying to stop it in its tracks.
The Florida Department of Transportation wants to replace the current bridge with a 65-foot fixed-span bridge, with the aim of helping traffic flow on the road and on the water.
But "it'll separate the neighborhoods in Cortez and change the personality," says petitioner Joe McClash, who thinks the new bridge will cut between historic neighborhoods and block off easy access to family-owned restaurants nearby.
"It will be catastrophic," McClash says.
So he and several residents propose that instead of the fixed-span bridge, the current 17-foot bridge could be changed to a 35-foot draw bridge.
McClash says it will provide for access for bigger boats and keep the integrity of the neighborhood.
"When you change the personality of the community, you ruin that fabric of the community," McClash says.
He's expecting to receive a response from FDOT in the coming weeks and hopes there can be a resolution.
"That historical significance is worth fighting for," McClash said.