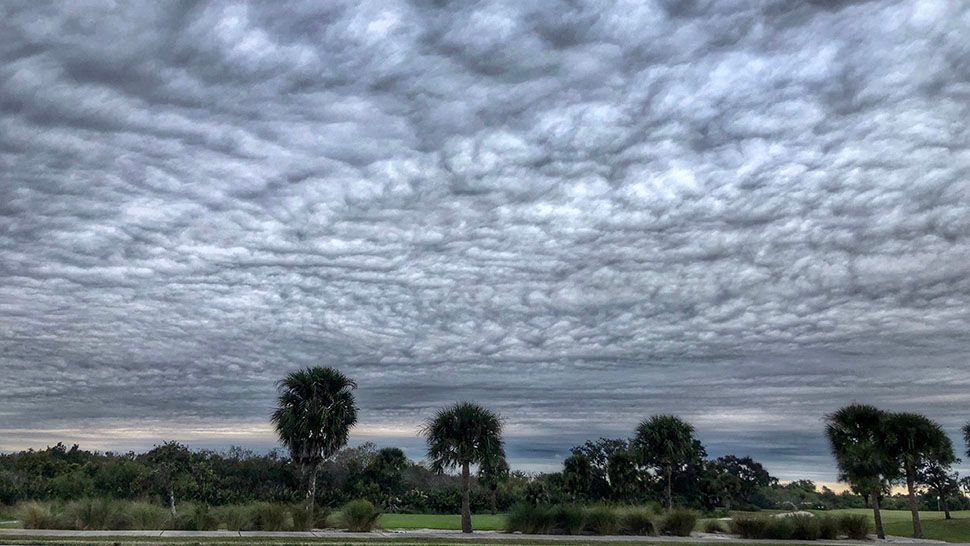 The drier air the past few days will be pushed out as moisture returns from the south. That will include rain showers moving back into the area.
---
What You Need To Know
---
Expect the first half of the day to be drier for most of the region, with rain increasing from the south as the afternoon goes along. The rain will tend to an increase in coverage and intensity Saturday night into Sunday.
The cloud cover will keep our temperatures well below average this weekend with highs near 80 today and in the 70s tomorrow.
A hotter and more humid forecast will return for the week ahead with highs back near 90 and some scattered storms in the area.
Boating Forecast
Winds will be from the northeast at 15 to 20 knots. Seas will therefore be in the 3 to 4 foot range with a moderate chop on the bay and inland waters.
Rain showers and storms will also increase on the Gulf waters late Saturday into Sunday, making for bad conditions.
The Caribbean continues to be our focus for the week ahead. Tropical Storm Gamma, in the western Caribbean, will meander near the Yucatan Peninsula of Mexico over the next few days. The steering currents are weak so it will move very slowly. Although the storm will stay away from Florida, the moisture being sheered off from it will spread rains across our area this weekend.
The next tropical wave is located over the eastern Caribbean. Conditions will become more conducive for development later this weekend into early next week. It has a chance of being a bigger threat, but its too early to know the exact details on how that one will respond by the time it makes it near the Gulf next week.