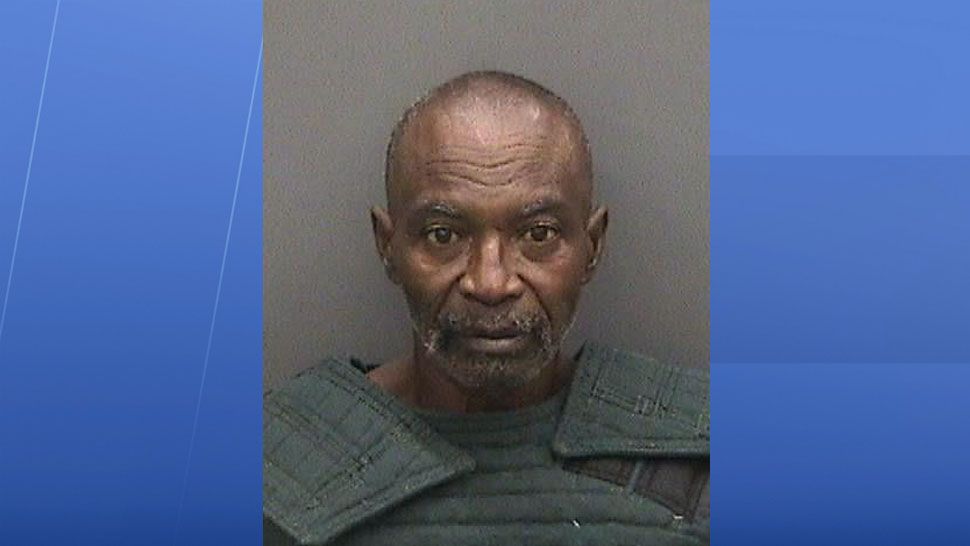 TAMPA, Fla. — The attorneys of a man who is accused of stabbing a HART bus driver last week will appear in court Monday morning to discuss his bond.
James Ambrose accused of stabbing HART bus driver
Prosecutors say Ambrose is a danger to the community
Court hearing Monday to discuss Ambrose's bond
James Ambrose, 65, has been locked up in the Hillsborough County jail since the attack on Tuesday, November 19, and prosecutors want to keep it that way.
Prosecutors say Ambrose has a violent past and that his attack could have killed the HART bus driver.
Police say the driver of the HART bus, Schnaider Prophete, was stabbed multiple times in the leg by a passenger with a box cutter.
"There was a passenger who got on who reportedly didn't (pay), he only paid half his fee," Tampa Police spokesman Eddy Durkin explained. "He was told to pay the full fare. He started spraying the driver with mace and then started stabbing him in the leg with the box cutter.
Prophete was temporarily blinded during the attack, and luckily, another passenger stepped in to stop the attack.
"A passenger intervened to help out the driver and everything. The suspect took off on foot and officers were able to arrest him just a couple of blocks away," Durkin said.
The State Attorney argues that Ambrose is a danger to the community due to the brutality of the attack. Ambrose also has two arrests several years ago involving a battery and threatening a public official.
Prophete required emergency surgery after the attack. Thankfully, he will be okay. Prophete and his rescuer, both Army veterans, reunited over the weekend. They say their newfound friendship will last a lifetime.
HART spokeswoman Carson Chambers said the bus did not have a safety shield installed. HART is vowing to have all its 180 buses outfitted with the safety glass by the first of the year.