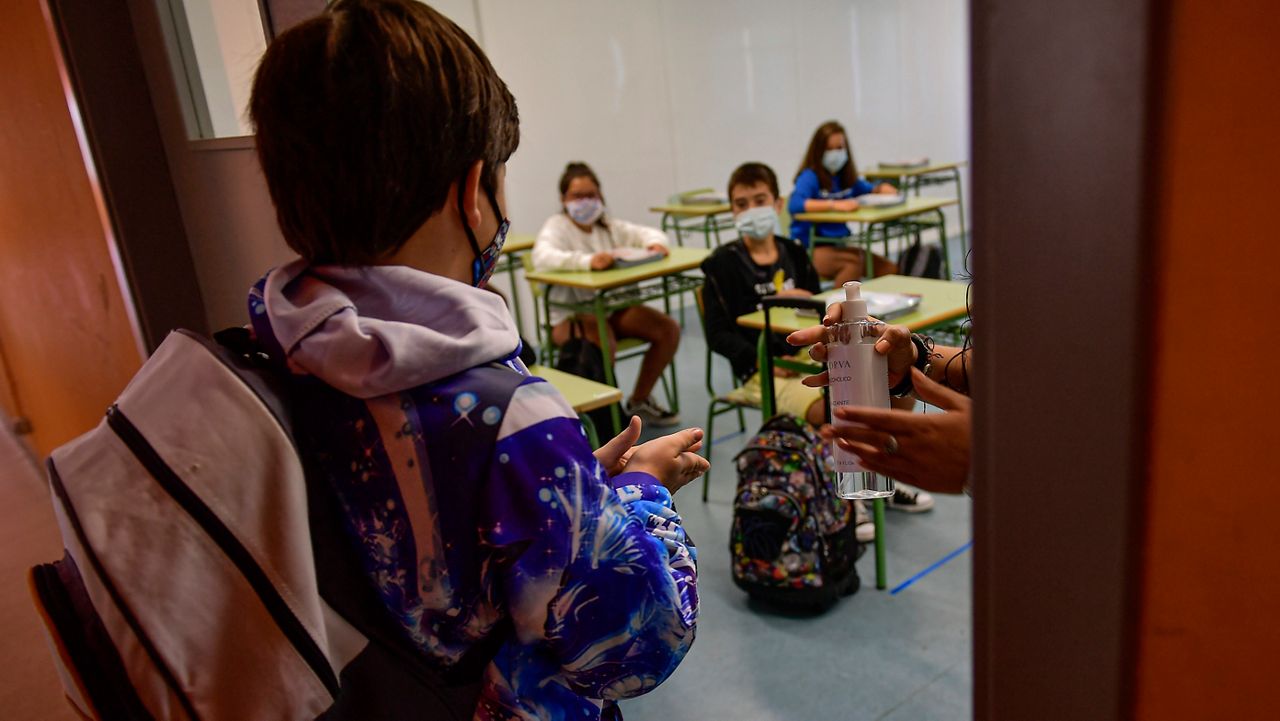 LAKELAND, Fla. — It's not uncommon for educators to dig in their own pockets to help fund their classrooms, but a new initiative seeks to help with the current climate.
---
What You Need To Know
Lakeland Chamber of Commerce hosting Adopt a School program
Goal is to help schools get PPE items for classes
Those interested can go to lovelakeland.com
---
"Our superintendent is on the task force and came to us and said there's a lack of PPE items for the classrooms," said Corey Skates, president of Lakeland's Chamber of Commerce.
The Adopt a School Program was birthed from the Reopen Lakeland Initiative and it's asking everyone to pitch in.
"We're looking for support from individuals," explained Skeates. "If they're wanting to purchase products and bring them to the Lakeland Chamber, we're a drop-off location. We're also looking for other businesses that can be drop-off locations, or you can go to lovelakeland.com and make a financial contribution."
The program started just days ago but already three schools have been adopted. Andrew and Christina Gard, pastors at Grace City Church in Lakeland, were some of the first in line.
"For us, we want to be early investors into our communities," said Pastor Andrew Gard.
Gard tells Spectrum News that they seek to make small waves that can effect big change throughout their community.
"It seemed like a natural fit," said Pastor Christina Gard. "[It's] a way our church could show up and show out and have some support; put into place and put our money where our mouth is."
Thus far, Lakeland High school, Southwest Middle School and Winston Elementary have been adopted, but there are still over 40 schools in need. If you'd like to find out how you can get involved, check out lovelakeland.com.