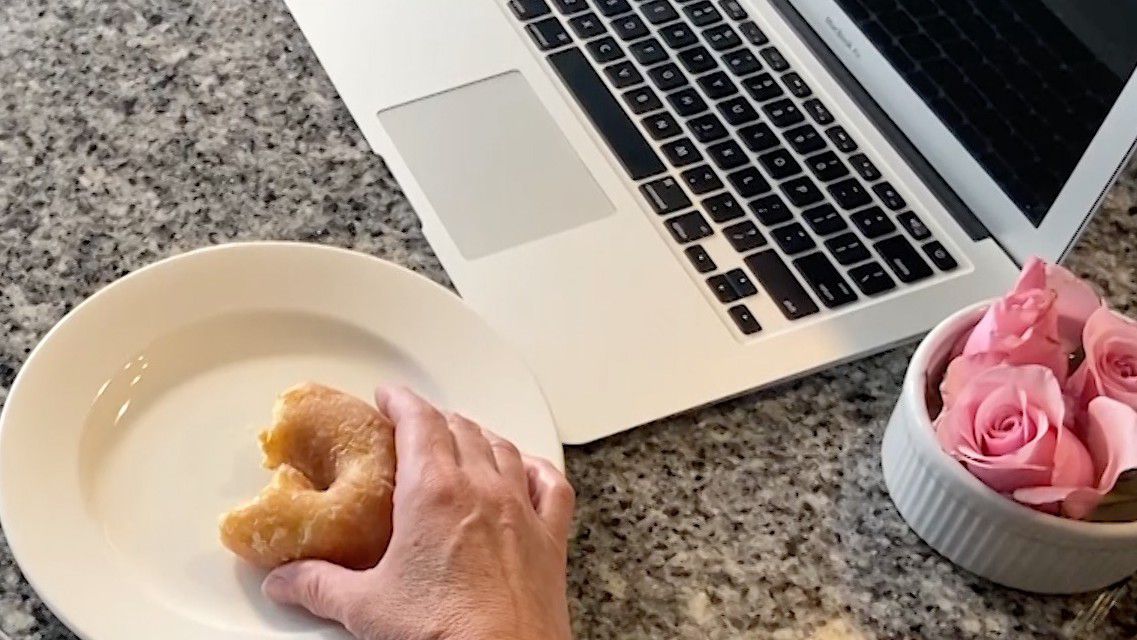 More time working and learning online during the coronavirus pandemic can contribute to weight gain, if you're not careful.
Screen time while eating increases the amount you consume by 30-60%.
Dr. Melissa Bailey, a Licensed Clinical Psychologist with Bailey Psychology Group, says some people are stressed and turning to food for comfort, but the main reason for that increase comes down to distraction.
"If we're not really specifically focused on what we're eating, then what happens is that our brain doesn't catch up with our stomach," Dr. Bailey explained.
"Since we're not focusing specifically mindful eating, we're doing mindless eating, and then we're eating way more than what probably we thought we were going to originally eat," she said.
Mindless eating that can mean future health problems.
"That can obviously lead to a lot more weight. We're not getting out and doing the exercising," Dr. Bailey said.
To prevent problems, Dr. Bailey suggests:
Stepping away from the screen to eat
Designating a different place to eat
Focusing on the food: flavor, taste and chewing
Scheduling meals and snacks