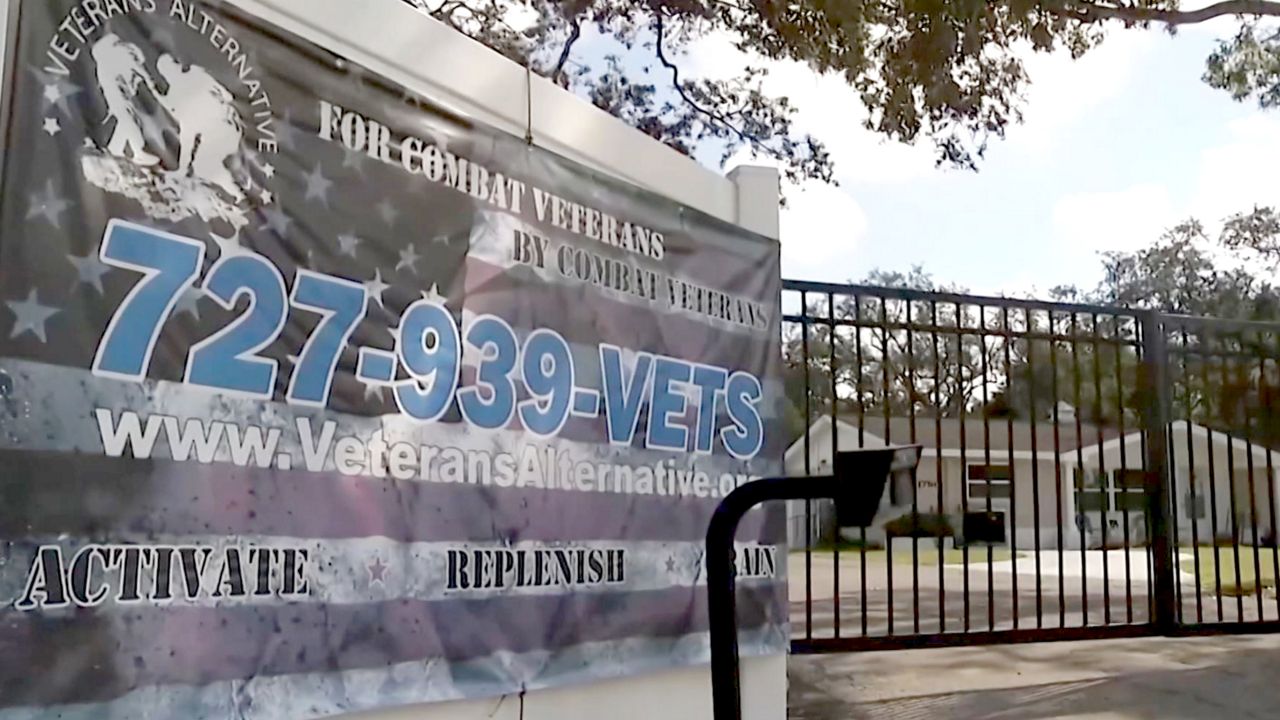 PASCO COUNTY, Fla. — A Pasco County nonprofit is making sure veterans are getting the mental health help they seek through alternative therapy.
---
What You Need To Know
Veterans Alternative is opening second location in Tampa
Group uses alternative therapy to help veterans
Focus is on reprogramming how the brain stores traumatic images and memories
---
Through activities like yoga and painting, every warrior that walks through the doors of Veterans Alternative in Holiday can find the healing they need.
Former Green Beret Brian Anderson started the nonprofit in 2014.
"I served in Afghanistan and Iraq," hes said. "My last deployment to Afghanistan, two teammates passed away."
After going through a tumultuous period, he found healing through alternative therapy and wanted to pass it along to others.
"Afterward I had this goal of making sure that warriors had access to these therapies at no cost," he said.
The work at Veterans Alternative focuses on reprogramming how the brain stores traumatic images and memories, while equipping vets with the proper self care techniques.
"Those self care practices really help them continue to live that life long after the experiences they have here at the Veterans Alternative," Anderson said.
With over 400,000 veterans in the Tampa Bay Area, there's a great need for this. That's why Veterans Alternative is expanding its footprint from its Holiday location to a second Tampa location
"We're really excited about that and what's next is fully opening that Tampa location. We had plans to do that in June but COVID put a slowdown to it," he said.
The group is now pushing through the pandemic to help save lives one day at a time.