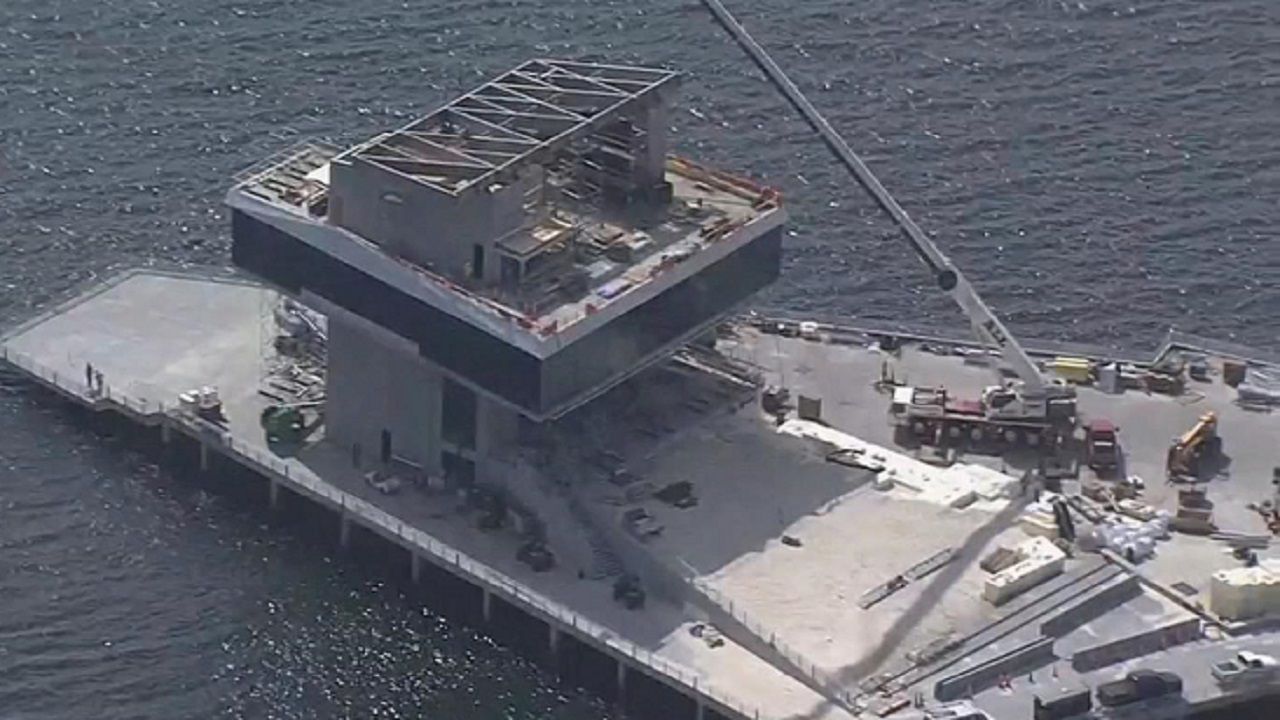 ST. PETERSBURG, Fla. — The opening of the St. Pete Pier will be delayed.
Opening of new St. Pete Pier pushed back
Pier was scheduled to open to public May 30
The new pier was set to open to the public on May 30.
No new opening date has been announced.
On Tuesday, St. Petersburg Mayor Rick Kriseman said the project can not open to the public while the coronavirus pandemic still keeps part of the Bay area and state shut down.
"We've waited a long time to get in there and enjoy the pier, and we're going to have to wait just a little bit longer," Kriseman said. "Governor DeSantis mentioned the other day that he didn't foresee mass gatherings occuring in May. We also don't believe it is a good idea to gather our community in such a celebratory way on May 30.
"There is too much uncertainty to plan such a gathering and it is simply in the best interest of public health and safety to wait just a bit longer…not too much longer."