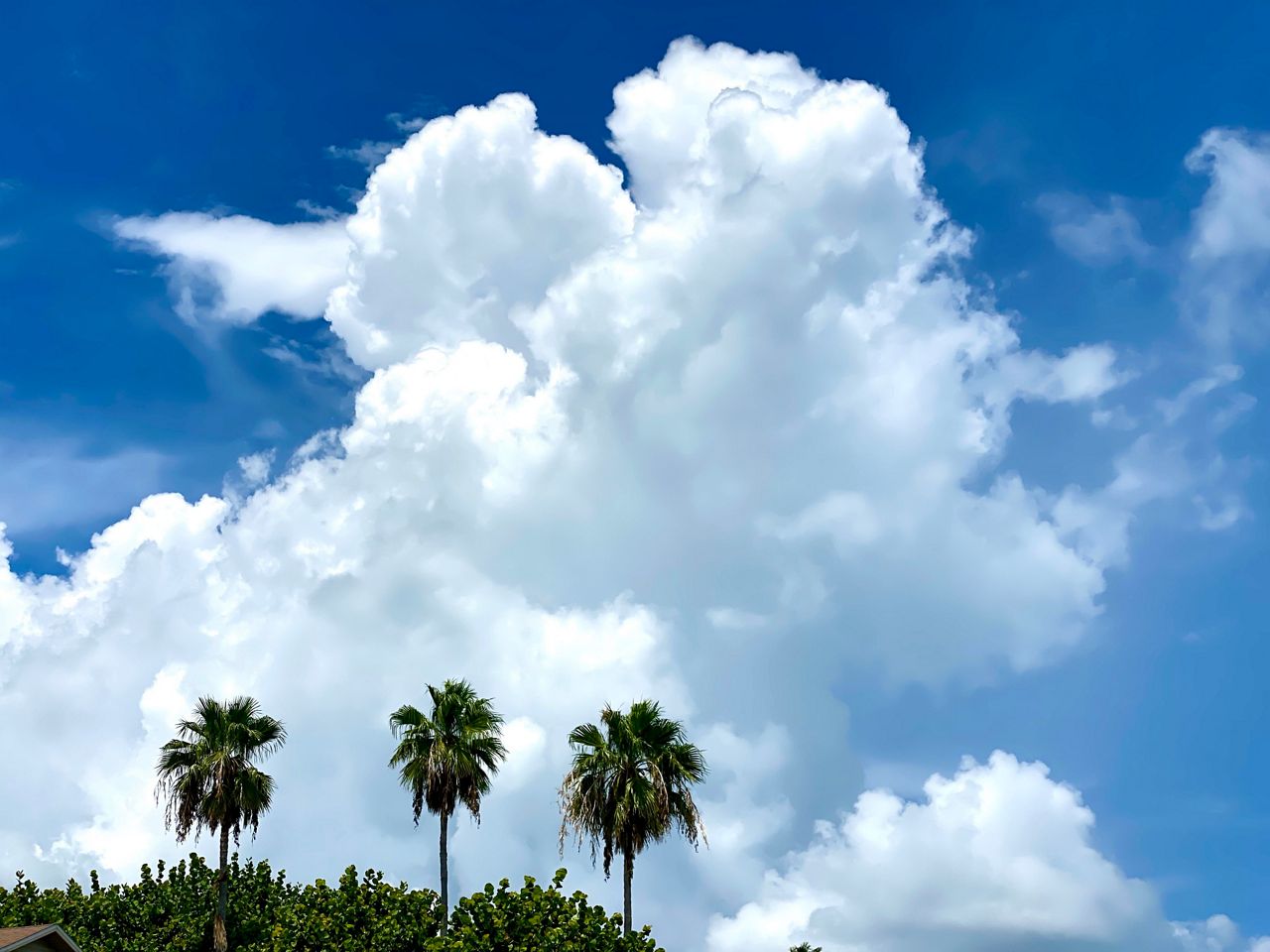 TAMPA, Fla. — Friday's weather pattern will look similar to Thursday.
---
What You Need To Know
Storms will develop in the Gulf again
Areas of heavy rain will move onshore
We are tracking Tropical Depression 13 in the Atlantic Ocean
---
The onshore wind pattern that has been with us for much of this week continues through Friday. This means we will have another round of showers and storms that move in from the Gulf of Mexico.
The storms will start early at the coast and will move northeast across the area.
Some of the storms will produce frequent lightning, very heavy rain, and gusty winds.
If you are trying to figure out when it's best to go for a bike ride, the storms can pop up at any time so be sure to check with us for updates from Klystron 9 before you head out.
The timing of the storms will be a little later starting Sunday.
Boating Forecast
Expect showers and storms to develop over the Gulf and move onshore overnight and in the morning.
Friday will have southwest winds around 10 knots except higher near the thunderstorms.
Watch out for lightning and strong wind gusts. There is a possibility of waterspouts too.
Tropical Update
Tropical Depression 13 is in the Atlantic Ocean. It's expected to become a tropical storm soon.
It's forecast to move west-northwest toward the northern Leeward Islands. It's expected to be near Florida early next week.
Tropical Depression 14 is in the central Caribbean. It may become a tropical storm soon. It will move northwest across the Yucatan.
The next 2 tropical names are Laura and Marco.
Get updates with our Weather on the Nines and our Tropical Update.