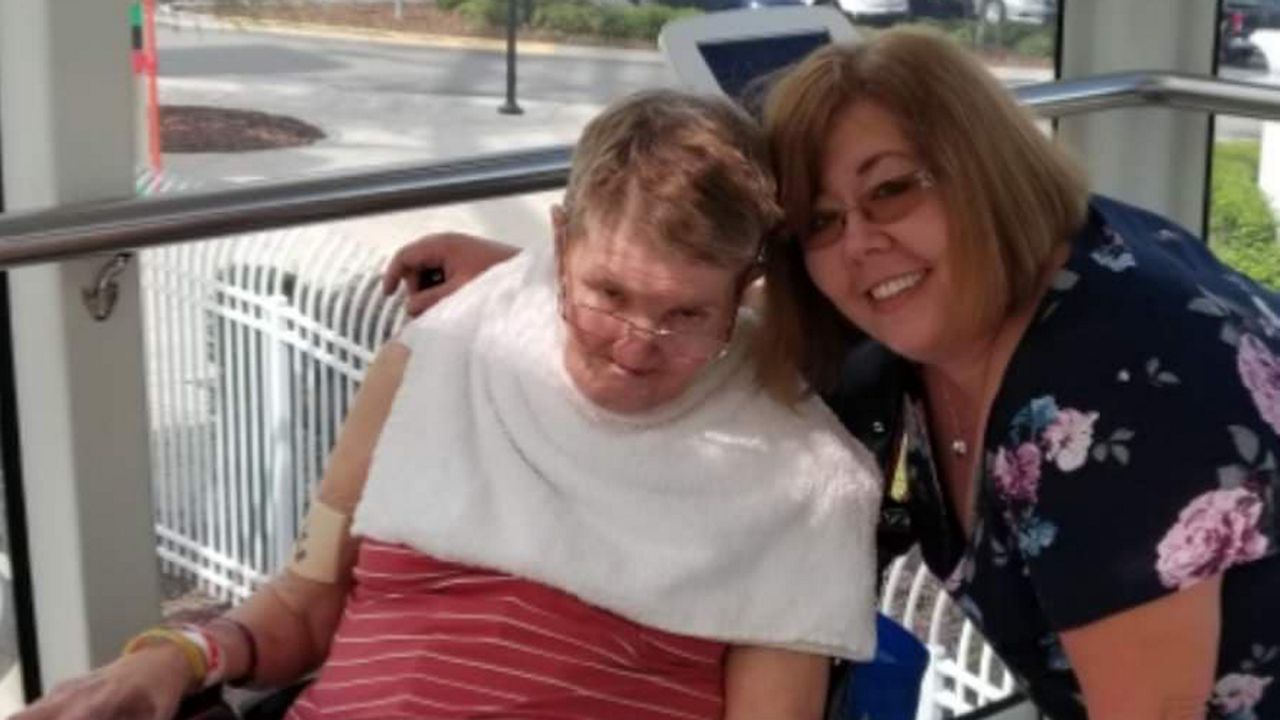 PINELLAS COUNTY, Fla. — Earlier this week, the Agency for Health Care Administration sent out further clarification to all of the state's long-term care facilities in an effort to encourage compliance with the governor's reopening order.
As a result, we are hearing from families who are finally getting word they will be able to visit their loved ones.
---
What You Need To Know
Long-term care facilities received clarification from AHCA on reopening order
Not all facilites have been in compliance with the governor's order
---
We first spoke with Ricki Reisinger back in May when she shared with us the heartbreaking effects isolation was having on her mother.
We then got back in touch with Reisinger last week after the Governor signed off on recommendations to reopen long-term care facilities.
Initially, Reisinger said she was elated. That is until she said the facility told her she would not be allowed in as an "Essential Caregiver."
"I was devastated," Reisinger said. "I can't even begin to tell you all the emotions that I felt."
But that has since changed after AHCA sent out further clarification, telling facilities to "immediately implement procedures to enable Essential Caregivers." Reisinger said within hours of her mother's Belleair nursing home getting that email, she was told both she and her sister would be allowed to visit.
"I was crying. I was on the phone with my sister reading her the email and I was crying tears of joy that we were finally going to get in to see mom," Reisinger said.
Another likely driving force behind more facilities doing the same is a spread sheet put together by long-term care task force member Mary Daniel, who began compiling a list of facilities in noncompliance through her Facebook group, "Caregivers for Compromise."
Daniel told Spectrum Bay News 9 that the state's long-term care associations have started going through the spread sheet and contacting members to clear up any confusion.
We confirmed this today with the Florida Health Care Association, which represents more than 80 percent of LTC facilities statewide.
"Yes, we are doing that as well," said spokesperson Kristen Knapp. "We always recommend that our members comply with regulatory requirements."
Still, Knapp continues to call for patience. She said many facilities are still working on safety plans and visitation schedules, on top of the day-to-day workload.
However if you feel a facility is being unfair, the task force recommendations include instructions on how to file a complaint with AHCA.
You can reach the agency's complaint call center at 1-888-419-3456 or online at https://apps.ahca.myflorida.com/hcfc/.​