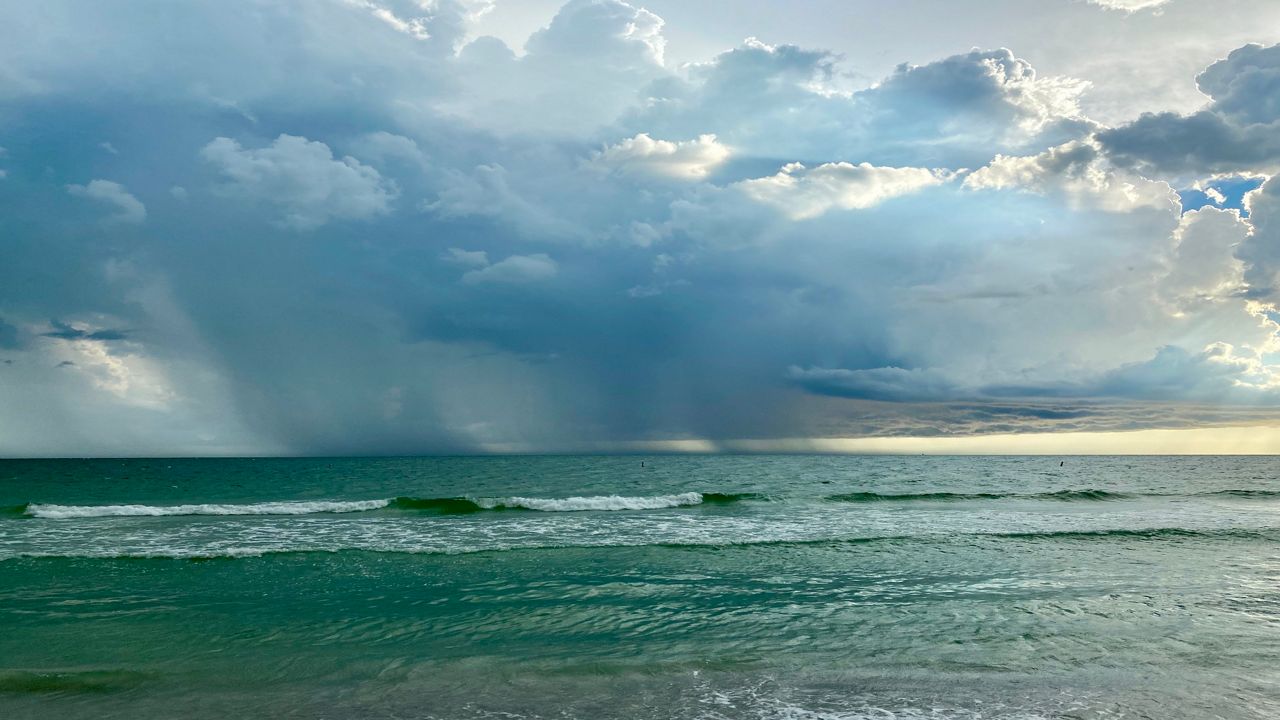 TAMPA, Fla. — Morning storms along the coast will shift inland later today.
---
What You Need To Know
Expect a southwest wind Sunday
Storms will move toward the Atlantic
The pattern will continue through the week
---
Storms are possible early in the Gulf and at the coast, with the onshore wind pattern. So, if your plans include a morning walk on the beach, keep a close eye on Klystron 9 early today.
Highs will be near normal, but the humidity will be high with a southwest wind.
On Monday, the storms will again start in the morning near the coast and move inland in the afternoon.
This pattern with storms in the morning near the coast and inland afternoon storms will be with us through the week.
The new Spectrum News App is a great way to get updates on the storms and the lightning right on your cell phone. To learn more about the app and to download it, go to SpectrumNewsApp.com.
Boating Forecast
In the morning, expect west-southwest winds and a few showers and storms over the Gulf and at the coast.
The afternoon will likely have fewer storms over the Gulf.
Tropical Update
Tropical Storm Josephine is well east of Puerto Rico.
Wind shear will continue to battle the system, making it weaken over the next couple of days.
Josephine is expected to pass to the north of the Caribbean islands. Wind shear will continue along its path. If it survives, it will stay east of the U.S.
Tropical Storm Kyle is off the East Coast of the United States and is no longer tropical as remains disorganized, and is moving away from land.