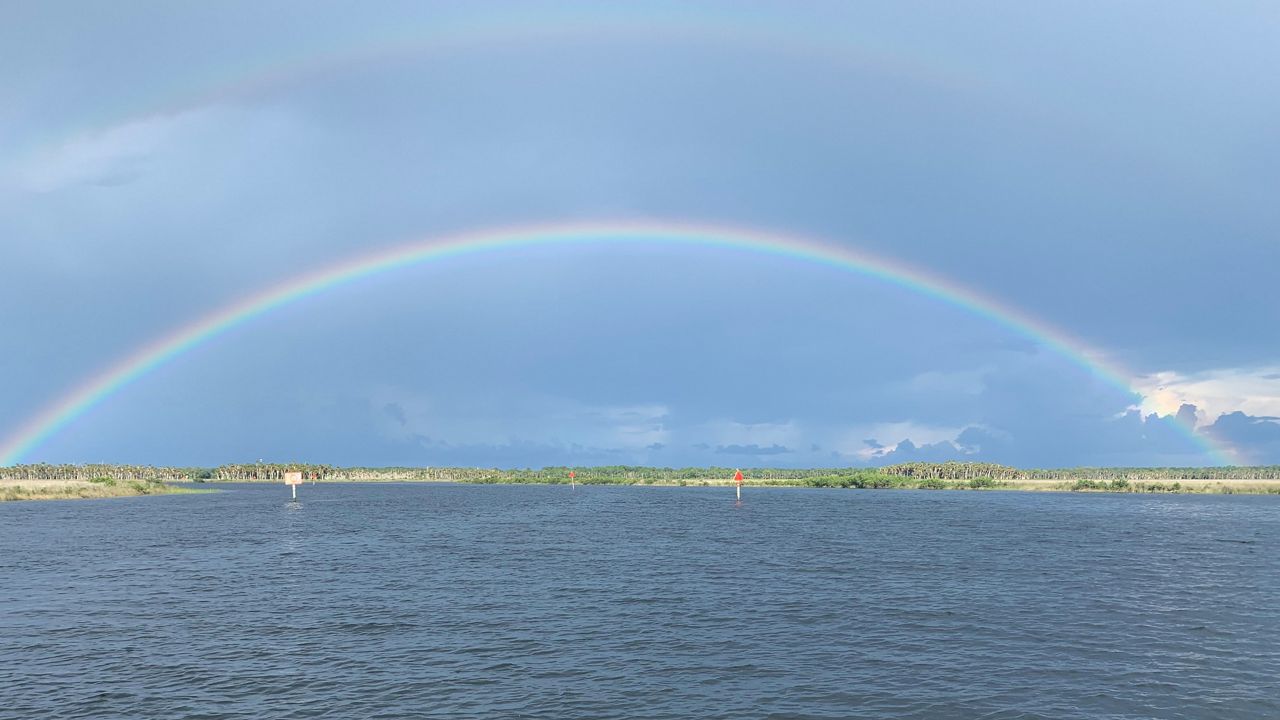 TAMPA, Fla. — It will be another hot day with light wind, a sea breeze, then scattered heavy, slow-moving storms.
With high pressure in place right on top of Florida, winds will be light and storms will move little. A sea breeze will develop this afternoon and work inland slowly.
Scattered storms will develop, especially from midday into the early afternoon. Storms will continue to pop up into the evening.
With this pattern, some areas will see very heavy rain, while others get nothing. So, you may still have to water your lawn if you are not one of the lucky ones.
The early morning bike ride will be safer and more comfortable than in the afternoon. The afternoon heat index will again be 100 to 109.
Boating Forecast
A few showers and thunderstorms will be in the eastern Gulf of Mexico through the morning, and possibly again in the evening.
Storms will move from the coast to Tampa Bay by midday. Chances will continue near the Bay through the afternoon.
Storms will create locally gusty winds and rough conditions otherwise bay and inland waters are smooth to a light chop.
Lightning
You can keep up with the latest lightning strikes on our website, just scroll down and you can find the county map for your area.
https://www.baynews9.com/fl/tampa/weather/conditions
Remember, when thunder roars – go indoors!