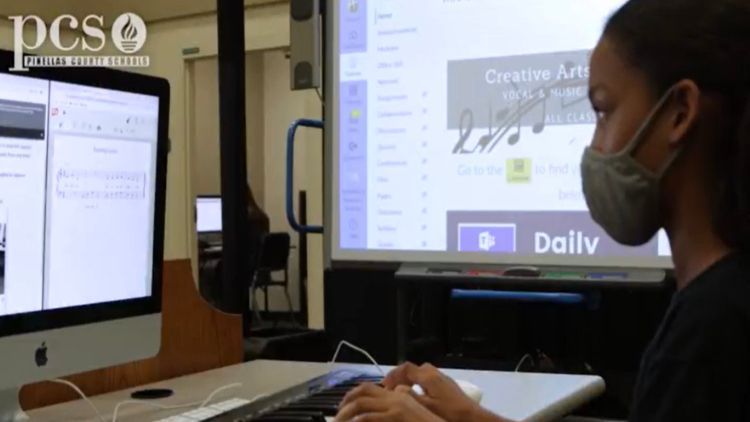 It's decision time for students attending Pinellas County Schools who are interested in applying for magnet, fundamental and career programs.
---
What You Need To Know
---
The application period ends on Friday, January 15 at 5 p.m.
Addison Binkowski, 10, attends a magnet program, The Conservatory for the Arts at Sandy Lane Elementary School.
She's learning to play string instruments and the program allows her time to focus on that.
"I've always loved instruments and I want to do things that aren't too interactive with motions. I just want to sit and play the cello, and that really helps me keep calm and it's fun," she said.
Since many of the districts special programs involve hands-on learning, educators have had to find ways to work around COVID restrictions.
They've done things like send work home, do simultaneous learning and worked to keep students engaged and interactive even through social distancing.
"And as some restrictions are lifted, we've already set processes in place where we can add on and then add on and then add on," said Maria Althanasulis, Arts Coordinator at the Conservatory for the Arts at Sandy Lane Elementary School.
District officials said the pandemic could be weighing on parents as they consider whether to enroll their child in the magnet, fundamental and career programs.
"There has been a COVID impact. Part of it, I think, is that uncertainty of what next school year is going to look like. I think there are some people holding back a little bit, trying to wait it out. But I would recommend if there are people thinking about enrolling, now is the time to apply," said Ellen Truskowski, Director of Student Assignment with Pinellas County Schools.
Luis Penca, 9, also attends the magnet program at Sandy Lane Elementary.
He said he loves having choices, particularly his digital animation class.
"I've been choosing some hard things for me to do so I can get better in the future," he said.
Both Penca and Binkowski said the magnet program has opened them up to new things and made it fun for them to go to school.
If parents miss the Friday deadline, the district will have a late application period starting in March.
For more information, click here.