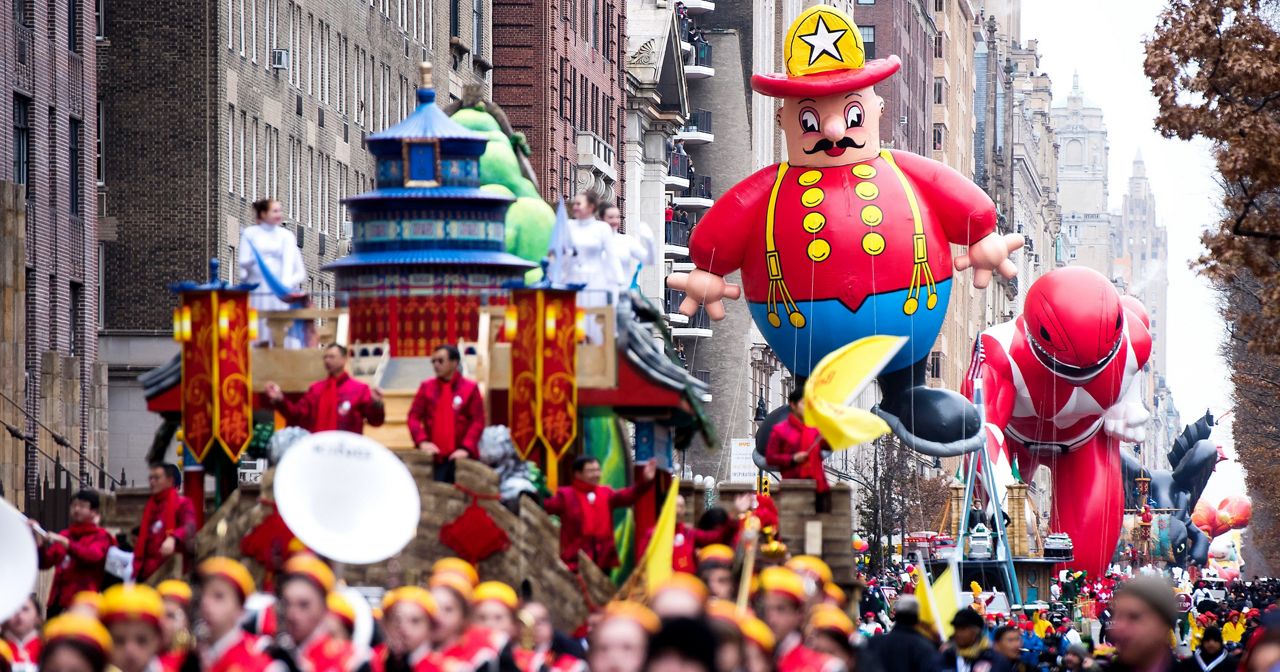 NEW YORK — There won't be a live Macy's Thanksgiving Day Parade in 2020, Mayor Bill de Blasio announced Monday.
Concerns about novel coronavirus spurred organizers to move the iconic celebration online, the mayor said.
"It's really important to keep these traditions continuing," de Blasio said. "To make sure that history is ongoing."
Although it won't be live, it will still be available to watch on TV, as it usually is.
Macy's said in a statement Monday that the parade will keep its signature giant helium balloons and floats, as well as performers and Santa Claus.
"Following the success of the summer's reimagined Macy's 4th of July Fireworks show, the Macy's team meticulously reviewed every area of the Thanksgiving Day playbook to put in place enhanced health and safety practices that align with CDC guidelines, as well as local and state government protolocs," the company's statement said.
The company said this year's parade will be recorded over two days with a 75 percent reduction in participants. The performers must also social distance and wear face coverings.
The 94th Annual Macy's Thanksgiving Day aprade will air on NBC, Thurdsay November 26 from 9 a.m. to 12 p.m.