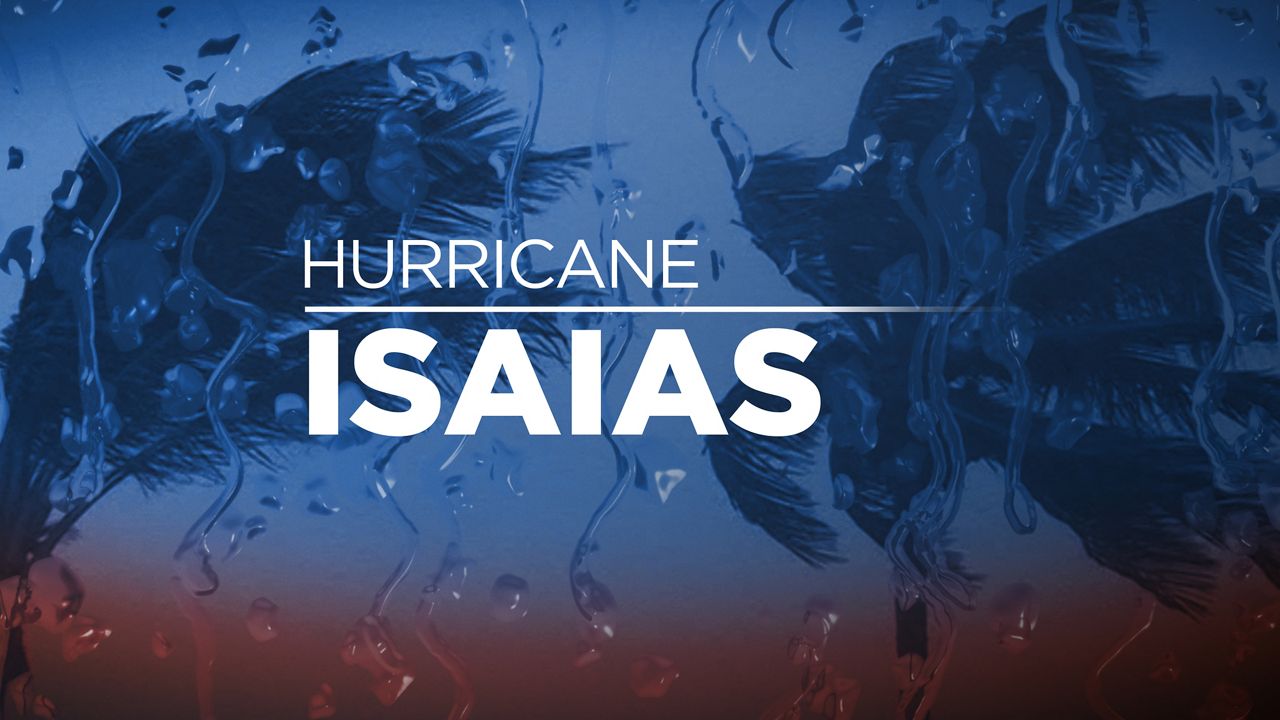 As Hurricane Isaias spins closer to Florida, Spectrum Bay News 9's meteorologists and reporters have you covered with rapidly updated information and resources to help keep you and your family safe both before and after the storm.
TRACK IT ▶ Tropical updates, Forecast models, Satellite loops, and more
OUTAGES ▶ Interactive maps and phone numbers
STORM SEASON 2020 ▶ Supply checklist | Tropical storm names | Debunking hurricane myths | Interactive storm tracker
GET WEATHER ALERTS ▶ Sign up to receive weather text alerts from Spectrum Bay News 9
Saturday, 8 a.m.
Gov. DeSantis Sat a.m. news conference:
The governor said a State of Emergencies declared for every Florida east coast county from Miami-Dade to Nassau.
Also, President Trump has approved the state's federal disaster declaration. That allows for federal reimburment for funds spent on storm recovery by the state.
And 12 counties have declared a local State of Emergency:
Palm Beach
Monroe
Volusia
Osceola
Seminole
Martin
Okeechobee
Orange
Brevard
Indian River
Flagler
Glades
9:00 p.m.: Governor DeSantis requests "pre-landfall emergency" as Hurricane Isaiah moves closer to Florida
In a letter on Friday, Florida's Governor requested that President Trump declare a pre-landfall emergency for the following counties as people along the state's east coast watch Hurricane Isaias inch closer.
Brevard
Broward
Clay
Duval
Flagler
Indian River
Martin
Miami-Dade
Monroe, Nassau
Okeechobee
Orange, Osceola
Palm Beach
Putnam
Seminole
St. Johns
St. Lucie
Volusia
Earlier in the day, Governor DeSantis issued his own state of emergency for the same counties.
THE LATEST FROM OUR METEOROLOGISTS 🔽