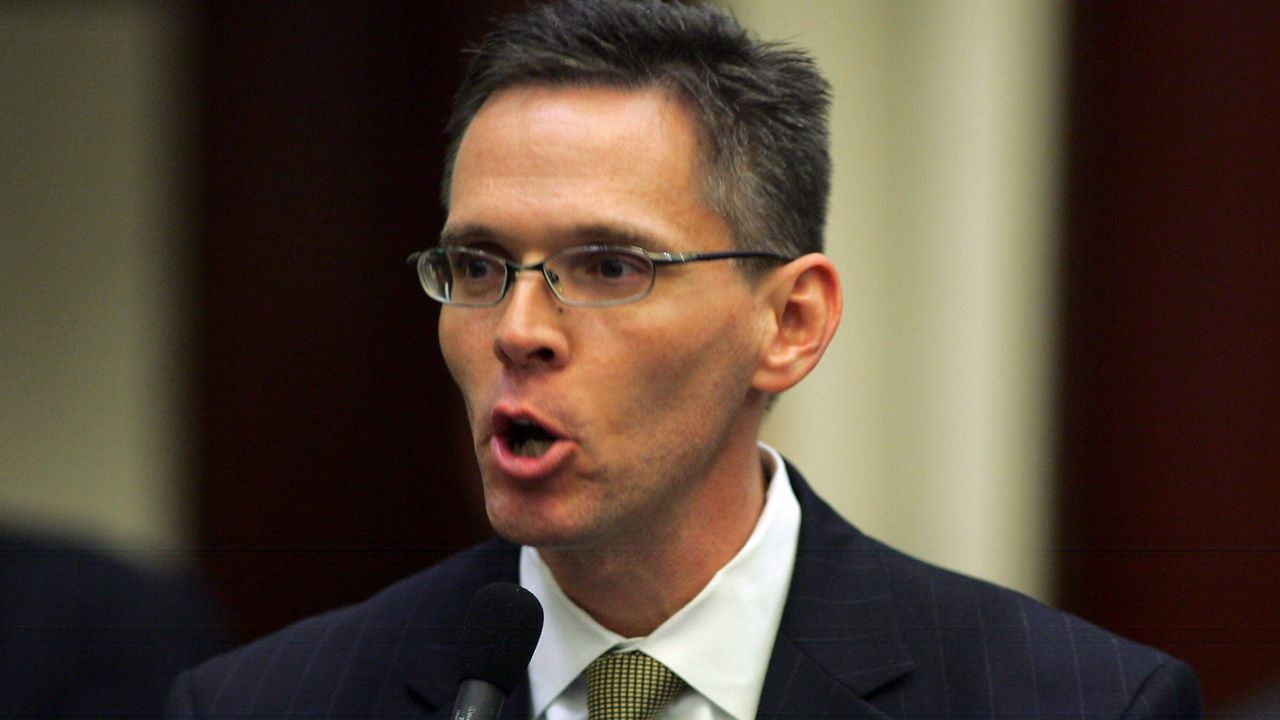 9:40 p.m. update: It's official: Rep. Ross Spano did not survive Tuesday's Congressional District 15 GOP primary, losing to Scott Frankin.
With 100 percent of precincts reporting, Franklin had more than 30,500 votes – 51.3 percent of the vote. Spano had just less than 29,000 – 48.7 percent.
---
What You Need To Know
---
Spectrum News DC reporter Samantha Jo-Roth said: "Spano was bogged by a massive 2018 campaign finance blunder, and that cloud has hovered over his entire term in Congress.
That turned some of his colleagues against him. That included Rep. Matt Gaetz, who backed Franklin, a Lakeland City Commissioner. Gaetz even called hundreds of voters last week to personally urge them to vote for Franklin.
Franklin also had the support of the politically influential Barnett family, founders of Publix supermarkets. He is better known in Polk County – and his strength with voters there may have pushed it over the edge.
This was not the end result that Democrats were hoping for. They wanted to face Spano.
Registration data shows the district is almost evenly split between Republicans and Democrats, but it's going to be an uphill battle for Democrats now with Franklin at the helm."
Meanwhile, in Citrus County, Sheriff Mike Prendergast defeated three challengers in the primary. He will now face Lee Alexander in November. Alexander is a former police chief in Inverness.
8:50 p.m. update: With Democrat Rep. Wengay Newton opting not to seek another term and run instead for the Pinellas County Commission District 7 seat, his Florida House District 70 seat was up for grabs. Michele Rayner won the primary in an election with three other competitors.
The district represents south St. Pete along with parts of Manatee, Sarasota and Hillsborough counties. By winning Tuesday night, Rayner has effectively won the seat outright.
In Hillsborough County, Sheriff Chad Chronister won his Republican primary over Charles Boswell, a former Hillsborough County Sheriff.
7:55 p.m. update: Scott Franklin narrowly tops incumbent Republican Ross Spano, 51-49%, with 95 percent of precincts reporting in Florida 15th Congressional District race.
It is highly unusual for an incumbent to lose during a primary.
7:45 p.m. update: Hernando County Sheriff Al Nienhuis wins his Republican primary.
Also, the race between Thomas Scott and Gwen Myers for Hillsborough County Commission District 3 is extremely close.
Longtime Polk County Commissioner and former state legislator Neil Combee returns to the County Commission with a big win over incumbent John Hall.
With COVID-19 top of mind, Florida elections officials report:
A record 2.2 million people voted by mail
More than 2 million requested ballots but did not submit them. They were due into county election offices by 7 p.m. tonight.
558,000 voters cast ballots early.
7 p.m. update: Primary election polls have closed in the Bay Area and Central Florida. Polls in the Panhandle will close at 8 p.m.
PREVIOUS
TAMPA, Fla. — Voters hit the polls today for the August primary in Florida, after a record-breaking early voting period.
Primary elections for partisan races like U.S. House representative, and dozens of local races and judicial races were on the line. It's also the first real test of safeguards put in place at polling precincts to mitigate the spread of the coronavirus, like Plexiglass barriers, social distancing, and changes to other equipment.
Follow along for updates from our Spectrum News staff in the newsroom and in the field as we watch the results come in.