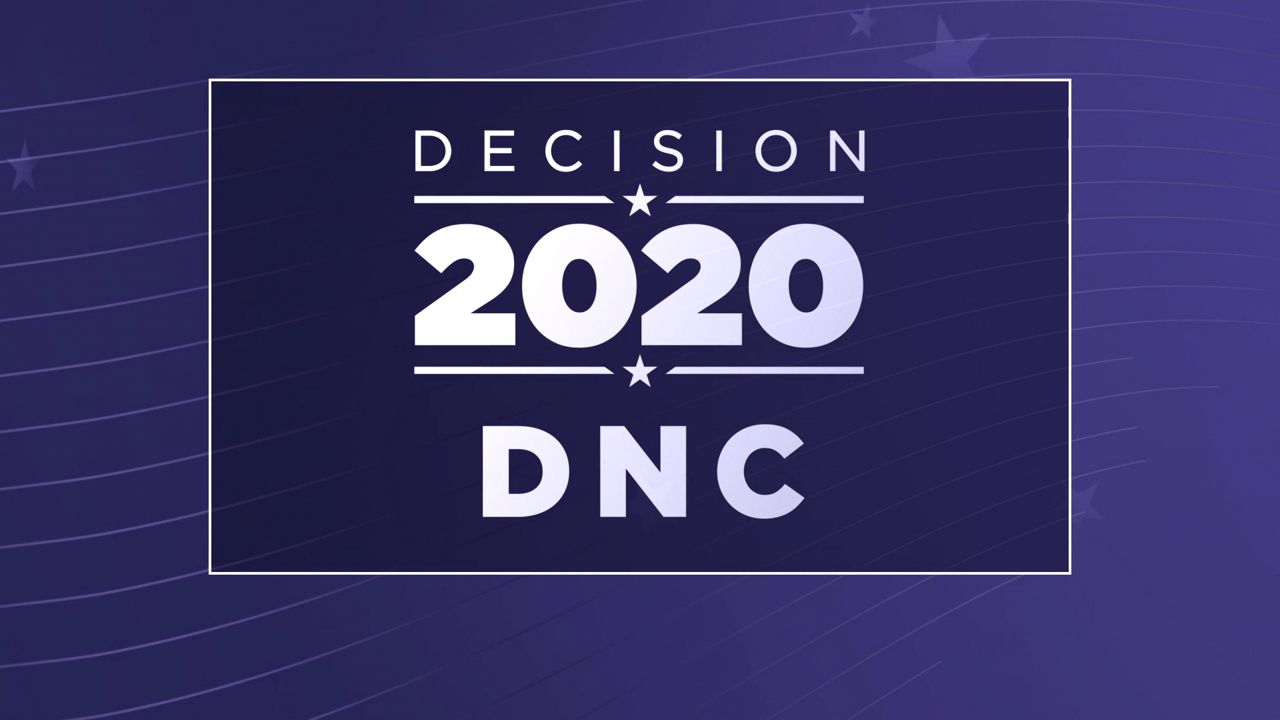 NATIONWIDE — We have likely never seen a Democratic National Convention like this before.
There will likely be no cheering crowds, no crowded nomination roll call, and the presumptive presidential and vice presidential nominees will be speaking from nearly 700 miles away from host city Milwaukee, where the convention was supposed to take place in earnest.
The opening night of the DNC will feature some of the most prominent figures in the Democratic party, including former First Lady Michelle Obama and Sen. Bernie Sanders, the runner-up for the 2020 presidential nomination, as well as former Ohio Gov. John Kasich, a lifelong Republican who said he will be voting for former Vice President Joe Biden in November.
Excerpts of prerecorded speeches from Sanders and Kasich, which came hours before the convention was set to begin, call for voters from across the political spectrum to rally behind Biden against President Donald Trump.
"My friends, I say to you, and to everyone who supported other candidates in this primary and to those who may have voted for Donald Trump in the last election: The future of our democracy is at stake. The future of our economy is at stake. The future of our planet is at stake," Sanders said.
Kasich said his party affiliation "holds second place to my responsibility to my country."
"That's why I've chosen to appear at this convention. In normal times, something like this would probably never happen, but these are not normal times," Kasich added.
Keynote speaker Michelle Obama hailed Biden as a "profoundly decent man" in an excerpt from her remarks.
"He was a terrific vice president," the former First Lady remarked. "He knows what it takes to rescue an economy, beat back a pandemic and lead our country."
Follow along for updates from Night 1 of the DNC from National Political Reporter Josh Robin and the Spectrum News staff beginning at 9 p.m. ET.
Here is a rundown of who will be speaking on the first night of the Democratic National Convention:
MONDAY, AUGUST 17
TIME
THEME
INTRODUCTION
CALL TO ORDER
MUSICAL PERFORMANCES
Maggie Rogers
Leon Bridges
Billy Porter and Steven Stills
FEATURED SPEAKERS
New York Gov. Andrew Cuomo
Michigan Gov. Gretchen Whitmer
Former Ohio Gov. John Kasich
D.C. Mayor Muriel Bowser
House Majority Whip Rep. Jim Clyburn
Wisconsin Rep. Gwen Moore
Louisiana Rep. Cedric Richmond
Former New York Rep. Susan Molinari
Nevada Sen. Catherine Cortez Mastro
Alabama Sen. Doug Jones
Minnesota Sen. Amy Klobuchar
Vermont Sen. Bernie Sanders
KEYNOTE SPEAKER
Former First Lady Michelle Obama