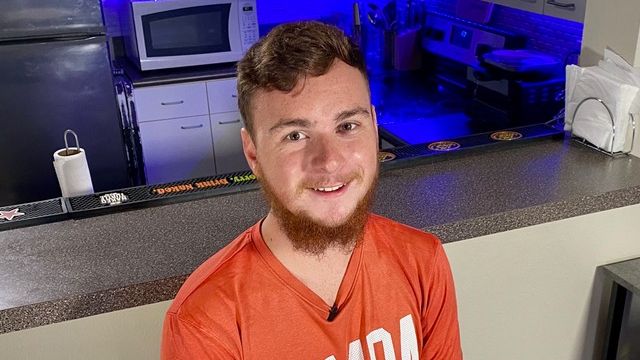 TAMPA, Fla. – A college senior is taking on a year he never imagined, trying to get ready for a job market that is a mystery compounded by a pandemic and economic fallout.
---
What You Need To Know
---
Brandon Rau is studying Environmental Science and Sustainability.
"I don't have the same discipline as I used to in class," Rau said about online learning.
Although, he tells us his grades actually improved this spring.
"I don't know how that happened," said Rau.
Rau hopes to get a doctorate, which starts with student-teacher relationships and research work. All that went away as virtual school took hold this spring.
"I'm – I'm hoping I can spend more time in the classroom with the professor face to face. And I think it might happen if people wear their masks and listen and follow the rules like they should. But, you know," said Rau, "as we've seen with this, there's no really predicting what can happen tomorrow."
The Long Islander thinks jobs in environmental science will increase because of the global climate crisis.
But the pandemic will slow things down.
"I don't really expect much of anything to happen within the next five years," says Rau. "But I'm hopeful."
For now, Rau is working as a bartender in a restaurant in downtown Tampa.
He says he spends a lot of time asking people to follow CDC best practices to stop the spread of Coronavirus. He said it's not for himself.
"I care about the people in my life who I have to see who are at a higher risk, said Rau. "And other people who shouldn't have to go through medical issues because people are irresponsible and don't wear their masks."
Over the last few months, Virginia Johnson has taken you all over the Tampa Bay area to see how folks are dealing with Life in the Time of Coronavirus.
To watch her previous stories, visit here.