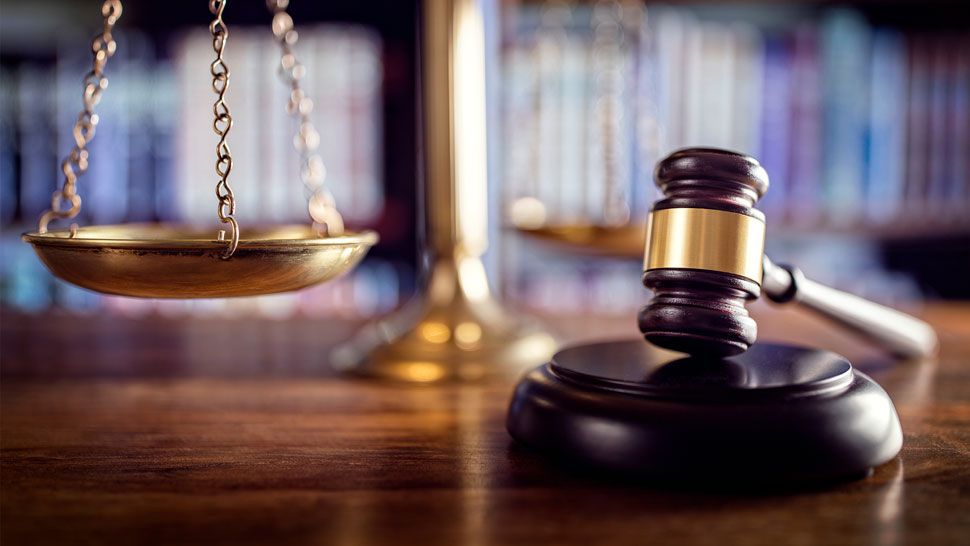 POLK COUNTY, Fla. – Jury selection begins March 2 for murder suspect Andre Warner, who is accused of shooting a man and then robbing him on August 20, 2016.
Jury selection to begin Monday in Auburndale murder case
Andre Warner accused of shooting, robbing man in 2016
Prosecutors seeking the death penalty in the case
Authorities said the victim, Adam Hilarie, went on a date with a woman he met on the dating app, "Plenty of Fish," who then allegedly led Warner and two other men back to Hilarie's home to rob him.
Warner is the first to go on trial in the case.
It's been a long three and a half years for Hilarie's mother, Anna Cruz, who has been waiting for the trials to begin. She finds comfort in the china cabinet she has at home full of his pictures, awards, and his urn and in the tattoo of him she has on her back.
"It's so hard. It never stops. You think about them day in and day out," Anna Cruz said.
Hilarie's brother, Angel Cruz, hopes the trial will help bring closure, but admits sitting in the courtroom looking at Warner is gut-wrenching.
"It's definitely very hard to even think about it," Angel Cruz said.
Arrest reports indicate Hilarie begged for his life and told the suspects he had a 5-year-old daughter and to take whatever they wanted. He was shot dead anyway.
"They chose to take his life. For what reason? What was the reason? That bothers me to know that it was him they chose to do that to," Angel Cruz said.
Anna Cruz said Hilarie's daughter is suffering the most. She called them inseparable.
"She's not doing too good," she said. "You can tell she's suffering. She misses him. And she's going to counseling. She can't sleep. It just isn't fair for her."
The family is hoping justice will finally prevail.
"Wishing for the best. You know wishing for justice. You know all we can do is leave it in the system's hands and hope for the best," Anna Cruz said.
"Whether it's life in prison or death penalty, I don't see it being less than that and that's what I'm pushing for," Angel Cruz said.
Prosecutors are seeking the death penalty in the case.
The trial for another suspect in the case, Gary Gray is set for October 26. The trial dates for the two other suspects in the case—Joshua Ellington and Hailey Bustos—have not been set yet.