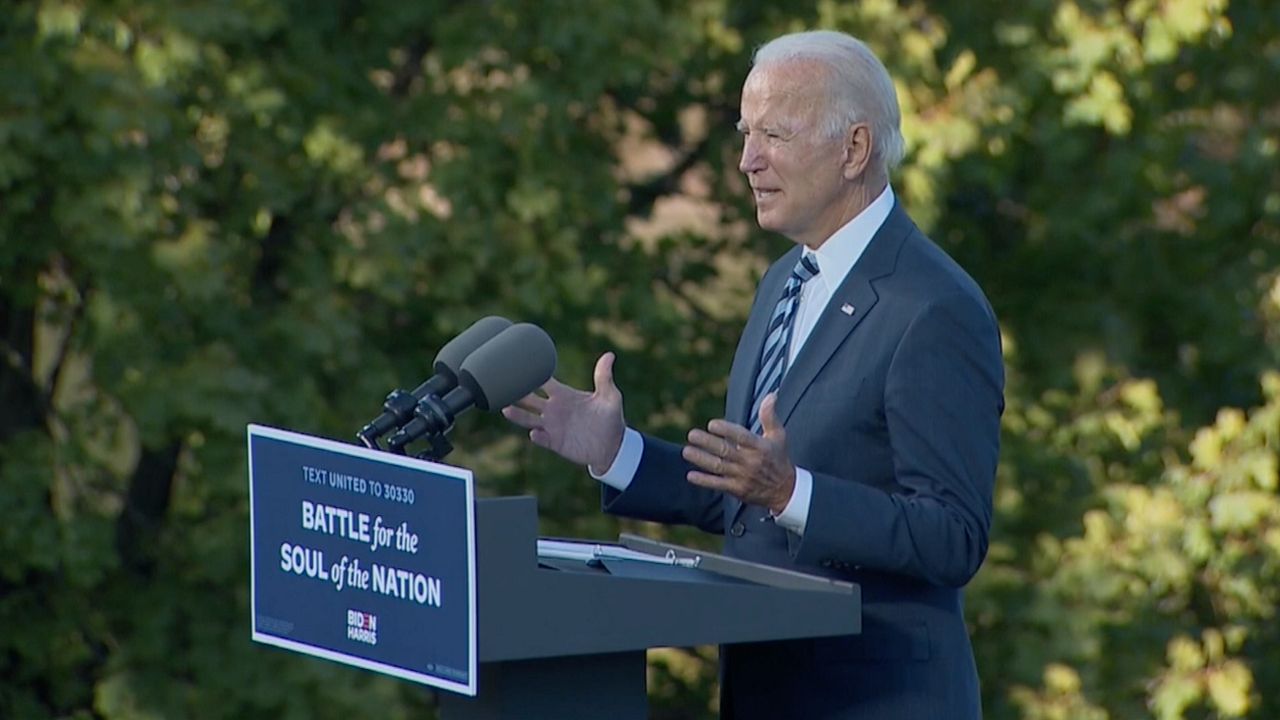 Joe Biden will make a return trip to the Sunshine State in the final week before Election Day.
He will campaign Thursday in Tampa and Broward County.
Biden last stopped in Tampa in September, when he held a round table with military and veteran groups.
Specifics about his visit, including times, haven't been announced.