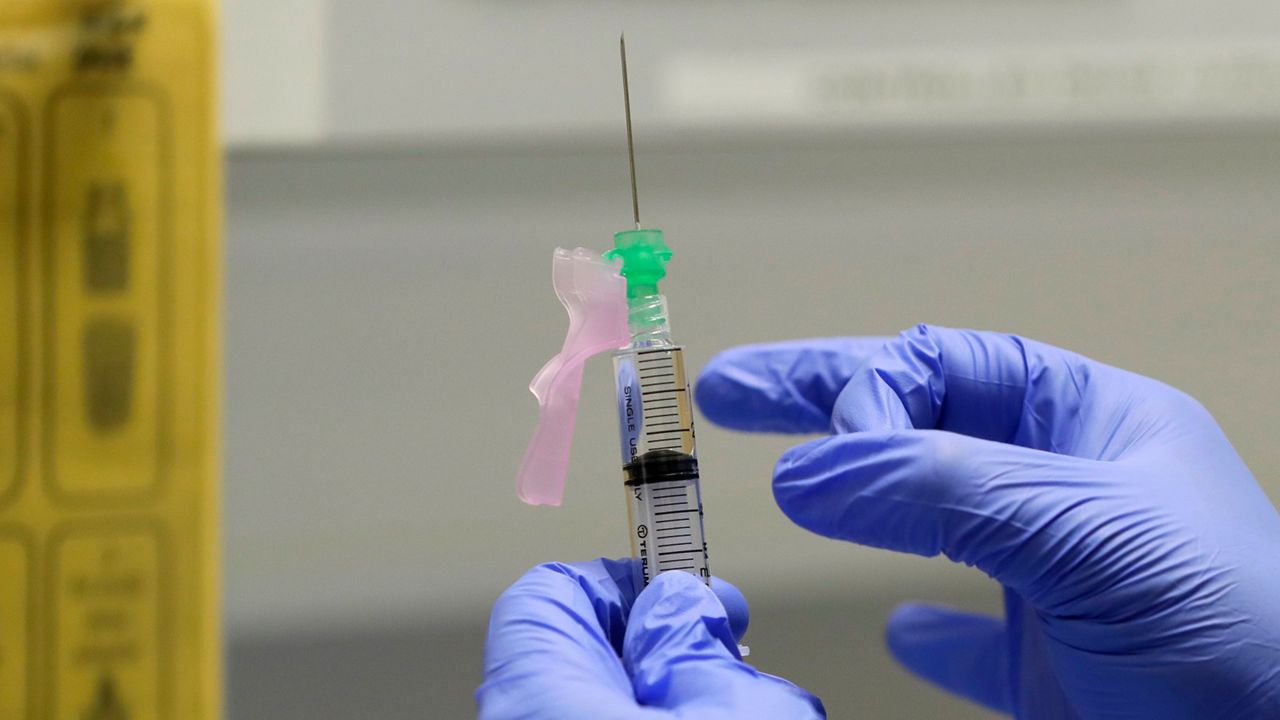 TAMPA, Fla. – To eradicate the coronavirus, a vaccine can help with immunity, while using masks can stop the spread.
---
What You Need To Know
Nasal vaccine could immediately provide immunity response and stop spread
Nasal vaccine for Covid-19 possible but not now
Majority of vaccines distributed by intramuscular injection
---
But, what if you could do two at the same time?
There is such a thing as nasal vaccination which creates immunity and helps stop the spread of a respiratory disease.
A nasal vaccine for the flu already exists, called Flumist.
What is the likelihood this vaccine would get developed for Covid-19?
A vaccination usually works an injection to the muscle of the arm.
That creates an immunity response within a couple of weeks.
But, health experts say you could still spread the virus because there's active virus in your nose, if you're infected during that two-week period.
That could be the case with a respiratory pathogen like the novel coronavirus.
Tampa General Hospital's chief medical officer of Urgent Care Dr. Paul Nanda said a vaccine will take eight to 15 years to come to market and the technology's not there for a nasal Covid-19 vaccine.
"We're really working to compress that time frame down as quickly as possible while still maintaining the efficacy of how it works and making sure it's safe of course," explained Dr. Nanda.
A nasal vaccine could immediately solve two problems at once.
But, from the current news about vaccine development, a shot in the arm is still our best shot.
"Since all historically have been via intramuscular injection and the science there is solid, that becomes a much quicker route when you're already trying to compress a schedule down a little bit," said Dr. Nanda. "But you have to think of a supply chain of being able to not just have the science behind it, then to manufacture it, to distribute it and then to give it to people and make sure it's safe.
Some of the Phase-3 vaccine trials, such as the one developed by AstraZeneca, requires the vaccine to be stored in sub-zero temperatures.
It makes the development of a nasal vaccine, not ready for some time.
"And certainly when you have something that has to be stored in certain temperatures, it makes that distribution all the more challenging, especially when we're trying to get multiple billion doses of these made worldwide," he said.
Dr. Nanda said it is possible we might see a nasal vaccine for Covid-19 in the future.
This would be important if coronavirus turns out to be reoccurring seasonally, like the flu.
Although, Dr. Nanda said Flumist has a spotty record according to the CDC.
He said the CDC deemed Flumist effective last flu season starting in 2019, but not effective the season before in 2018.