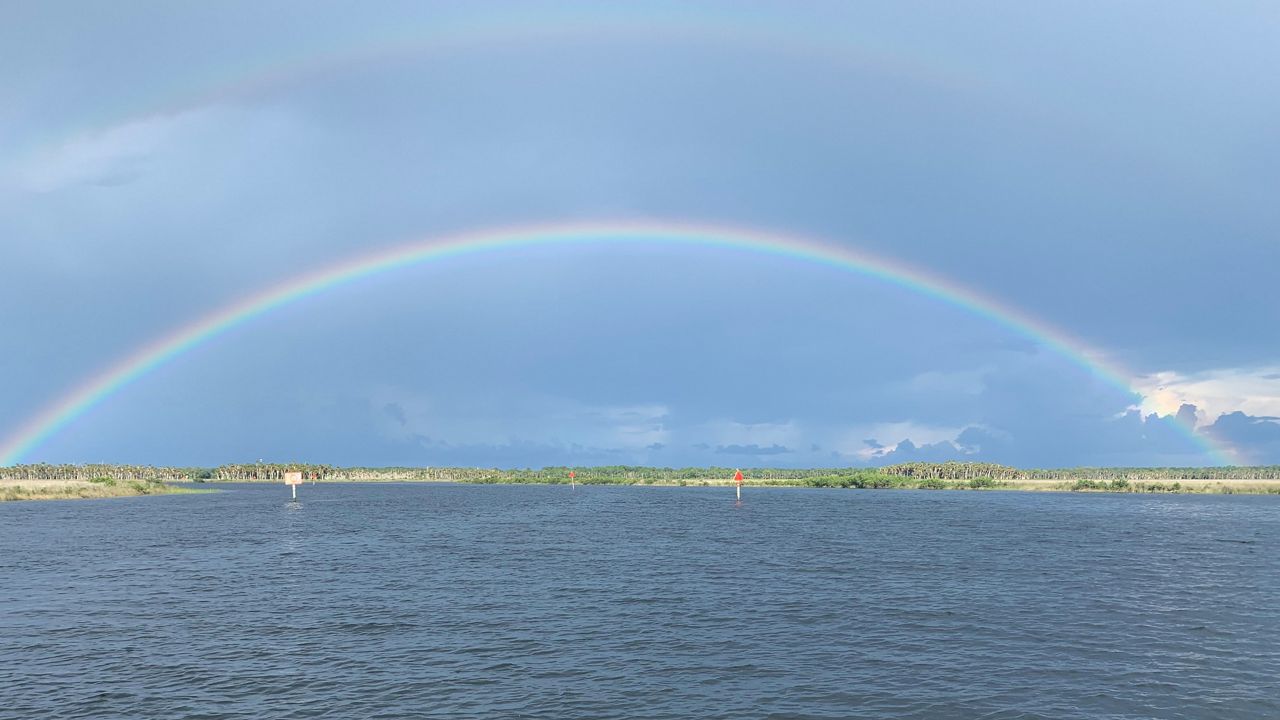 TAMPA, Fla. — Showers and thunderstorms will increase in coverage Tuesday.
There is no big change to the weather pattern as high pressure remains in charge. This means light winds and slow-moving storms Tuesday.
This morning there are isolated showers . If you wait to go to the bike trail until this afternoon, there will be scattered to numerous showers and thunderstorms with the sea breeze.
Since the wind is light, these storms will move slowly. Some communities will see torrential rains while others stay dry.
Afternoon high temperatures will reach the low 90s in most spots.
The rest of the week will be more of the same with high temperatures in the low to mid 90s and a good rain chance each day.
Boating Forecast
Expect light winds and smooth waters Tuesday.
The exception will be near thunderstorms that create locally gusty winds and rough conditions with frequent lightning.
We've already had isolated thunderstorms this morning in the Gulf of Mexico. Scattered showers and thunderstorms will develop over Tampa Bay.
Lightning
You can see the latest lightning strikes on our website. Just scroll down and you can find the county map for your area. Remember that when you are at the beach, it usually takes more time to get to a safe place when storms approach.
https://www.baynews9.com/fl/tampa/weather/conditions
Remember, when thunder roars – go indoors!