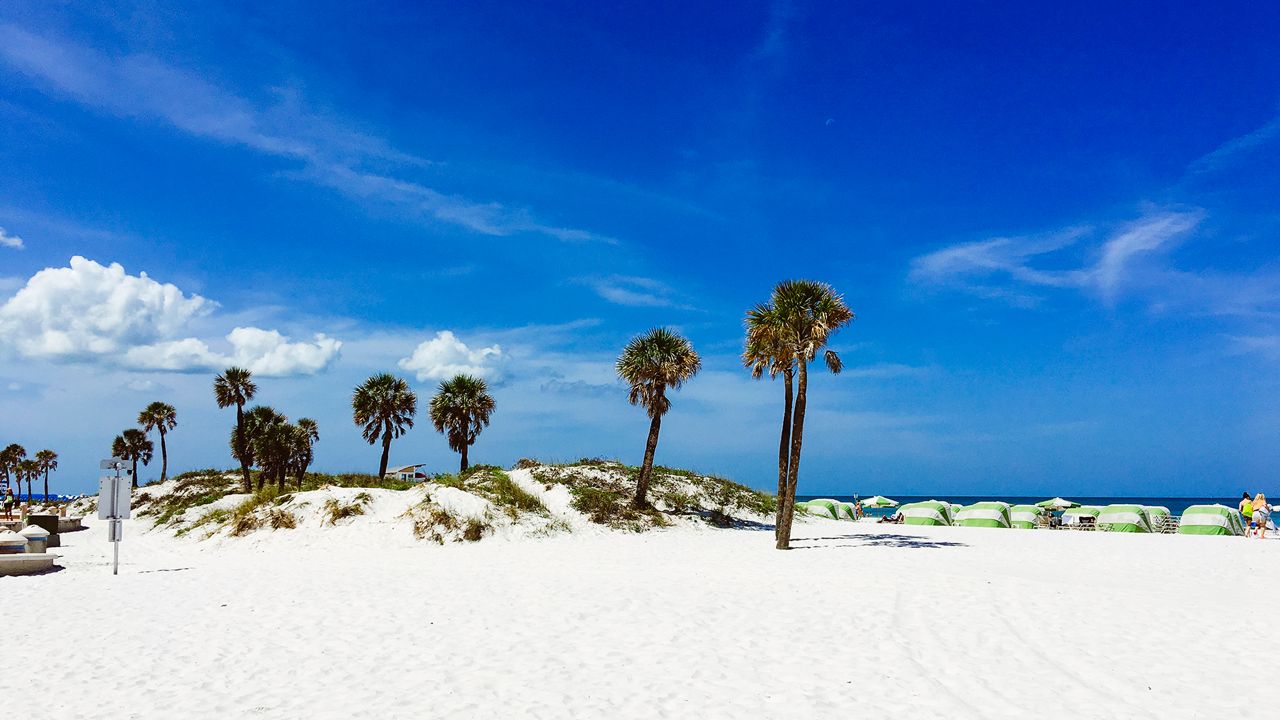 TAMPA, Fla. — Rain chances will increase through the weekend and the humidity is here to stay.
---
What You Need To Know
Heat Index will remain in the 100s.
We will have scattered thunderstorms each afternoon
Expect increasing rain chances for the holiday weekend
---
Showers and thunderstorms will give way to partly cloudy skies overnight. It will be mild with temperatures dipping back into the upper 70s.
Saturday will start off steamy with temperatures climbing into the low and mid 90s. It will be hot during the afternoon with a heat index value approaching 105 degrees.
If you want to cool off at the pool, watch out for thunderstorms developing along the afternoon sea breeze. Rain chances will be slightly higher Saturday afternoon.
A surge of tropical moisture will push north from the Caribbean this weekend and it will increase our rain chances through Labor Day.
There will be more clouds than sun on Sunday with scattered showers and storms, especially during the afternoon. Monday's forecast is similar with perhaps a bit more coverage of showers and storms. The rain chance on Labor Day is 60%.
With more clouds and higher rain chances, it won't be quite as hot on Monday with high temperatures closer to 90 degrees.
Boating Forecast
A southeast to west wind will develop during the afternoon at 5-10 knots.
Seas will be between one and two feet with a light chop.
Most of the day will feature nice boating conditions but watch out for some thunderstorms, especially during the afternoon and evening hours.
Beach Forecast
If you're looking for sun at the beach, your best bet is to go in the morning. By the afternoon, clouds will increase and eventually showers and thunderstorms will be developing.
A sea breeze will develop each afternoon and that could spark storms later in the day.