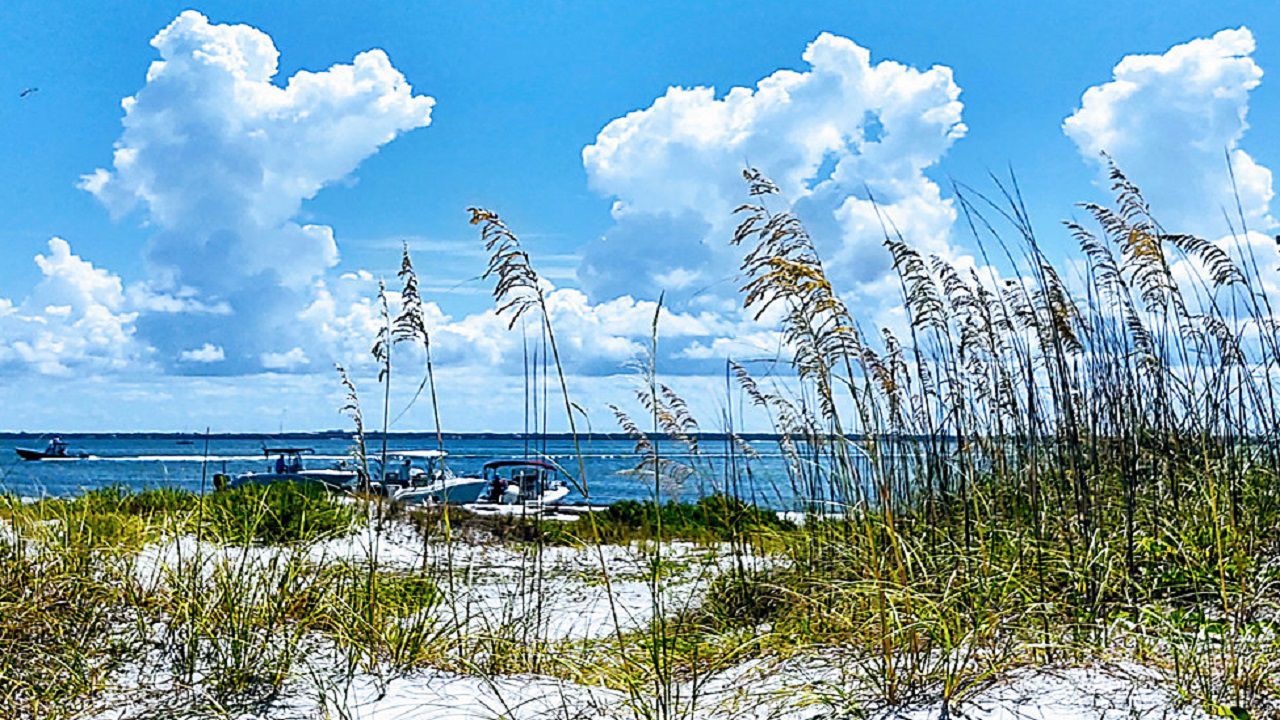 TAMPA, Fla. — Above average temperatures will continue through the rest of the week with a daily chance of showers and thunderstorms.
---
What You Need To Know
Heat Index Above 105 degrees
High pressure shifts northward
Afternoon and evening scattered storms for the rest of this week
---
It will be a warm and muggy start Thursday morning with mostly sunny skies. This will be the best time to get that outdoor exercise in because it will be a steamy one later in the day.
Morning sun will give way to afternoon showers and thunderstorms, especially as the sea breeze develops.
A ridge of high pressure will shift north a bit more. This will lead to an easterly wind for the remainder of the week and this pattern favors thunderstorms during the afternoon and evening hours.
These storms will be slow-moving and will produce very heavy rain that could lead to ponding of water in poor drainage areas.
Temperatures will climb into the low to mid 90s each afternoon. Combine this with the Florida humidity, it will feel like the 100s. Remember, stay hydrated and use the reflective sun visor to keep your car a bit cooler. Anything helps this time of year!
Boating Forecast
An east wind becomes westerly during afternoon at 6-12 knots.
Seas will be around one to two feet with a light chop.
The morning will seem great for boating but a few storms will develop during the afternoon. Most of the storms should remain inland.
Tampa Could Approach Record Highs
Temperatures will be running warm this week and our forecast of 94 degrees on Friday is fairly close to the record of 96 degrees for the date.
While this may seem unusual, the truth is our temperature records and our average temperatures are not far apart this time of year. While the record high on Friday is 96 degrees, our average high temperature for the date is 90 degrees.
The average temperature vs record temperature are fairly close this time of year and the humid Florida weather with cloudier afternoons play a huge role in that.