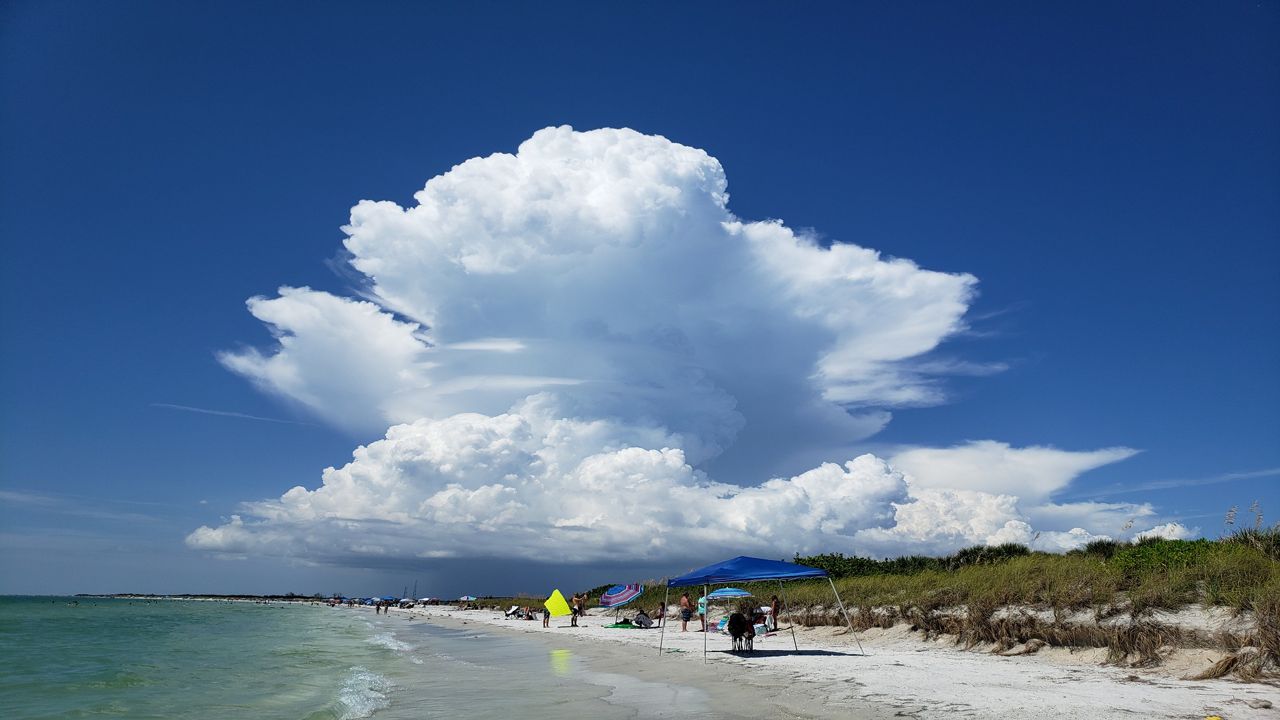 We had a brief taste of some lower humidity for a couple days but now we're back to higher humidity. Expect a warm, humid weekend ahead with some scattered thunderstorms mixed in.
We'll have some scattered storms Friday evening that will die down. The coverage of storms for Saturday will be lower due to an onshore breeze from the northwest pushing slightly drier air back into our atmosphere. That also will push the best chance of scattered storms inland later in the day and away from most of our coastal counties.
With lighter winds on Sunday, we can expect a better coverage of scattered storms on our side of the state. The best coverage both days will be in the afternoon to evening.
There are signs of a drier pattern setting up next week. It's still early to know exactly where the front will make it to and what it will ultimately do for our temperatures and humidity.
Fortunately, there is nothing to worry about in the tropics this weekend. We don't see anything developing in the tropics through at least the weekend.
Beach & Boating
The water temperatures have cooled down a bit in the Gulf, but they're still in the mid 80s. The beach will be the place to be if you want to cool down this weekend.
Boating conditions will be better this weekend due to lighter winds. However, you might have to dodge a few scattered storms, especially close to shore late in the day.