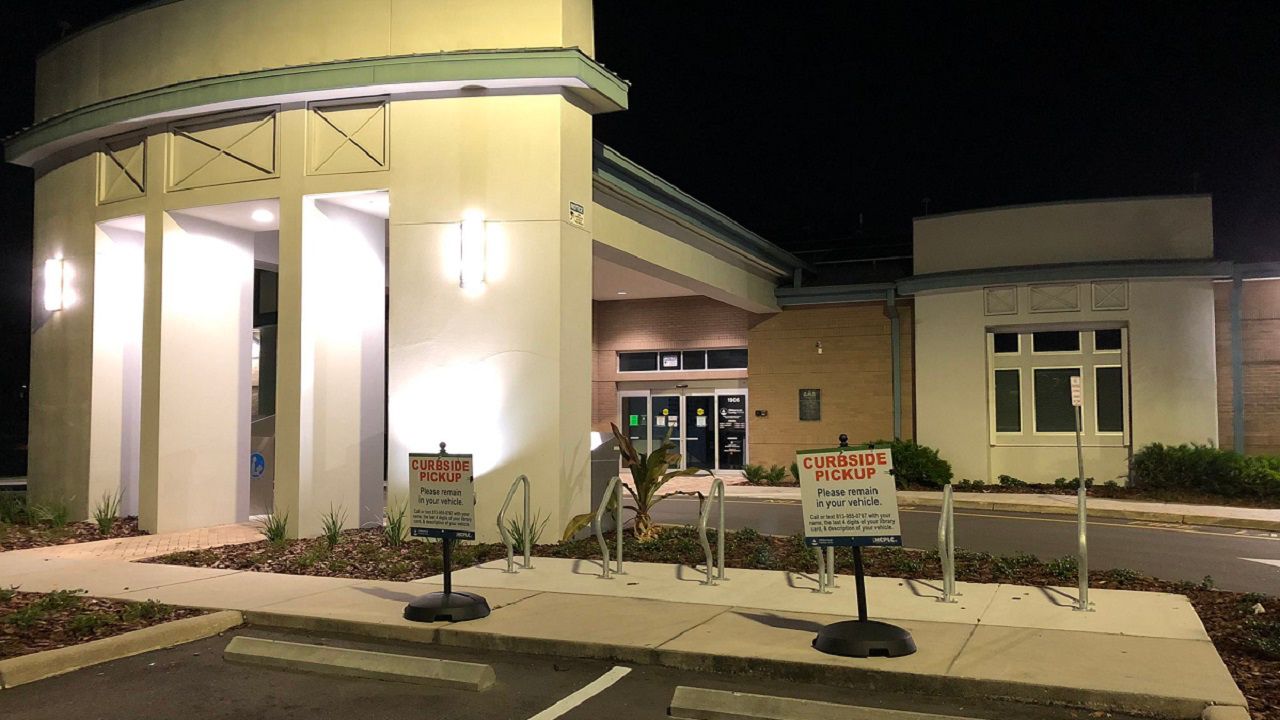 TAMPA, Fla. — Libraries in some Bay area counties have reopened, following closures due to Coronavirus concerns.
However, in Hillsborough County, you still can't physically go in libraries.
---
What You Need To Know
Hillsborough County libraries are open, though online for curbside services
No determination yet as to when inside of library facitlities will open
---
Libraries in Hillsborough technically remained open throughout the pandemic offering curbside service and online resources.
"You can literally access all of our services through curbside," said Chely Cantrell, Hillsborough County Libraries Brand Innovation Officer. "And that's a contact free curbside where the employees will just bring the items right out to your vehicle, and our digital library is available 24/7."
County officials say libraries are following a phased reopening plan, however, they're not sure where libraries fall in that plan and no date has been set.
Right now, many library employees are also still being used in other capacities within Hillsborough County government, which could also play a part in reopening.
"We've had over one third of our staff that has been active with emergency operations center duty," Cantrell said. "A lot of people don't realize that our employees are county employees, so they serve during emergencies, and they've served in a wide variety of roles including the Raymond James Stadium testing facility and the warehouse for it."
Head Start centers and Senior Centers are also still closed in Hillsborough County.
Officials said they're closely monitoring conditions and parameters for the facilities that are still physically closed and they will make an announcement as soon as they have dates to open.