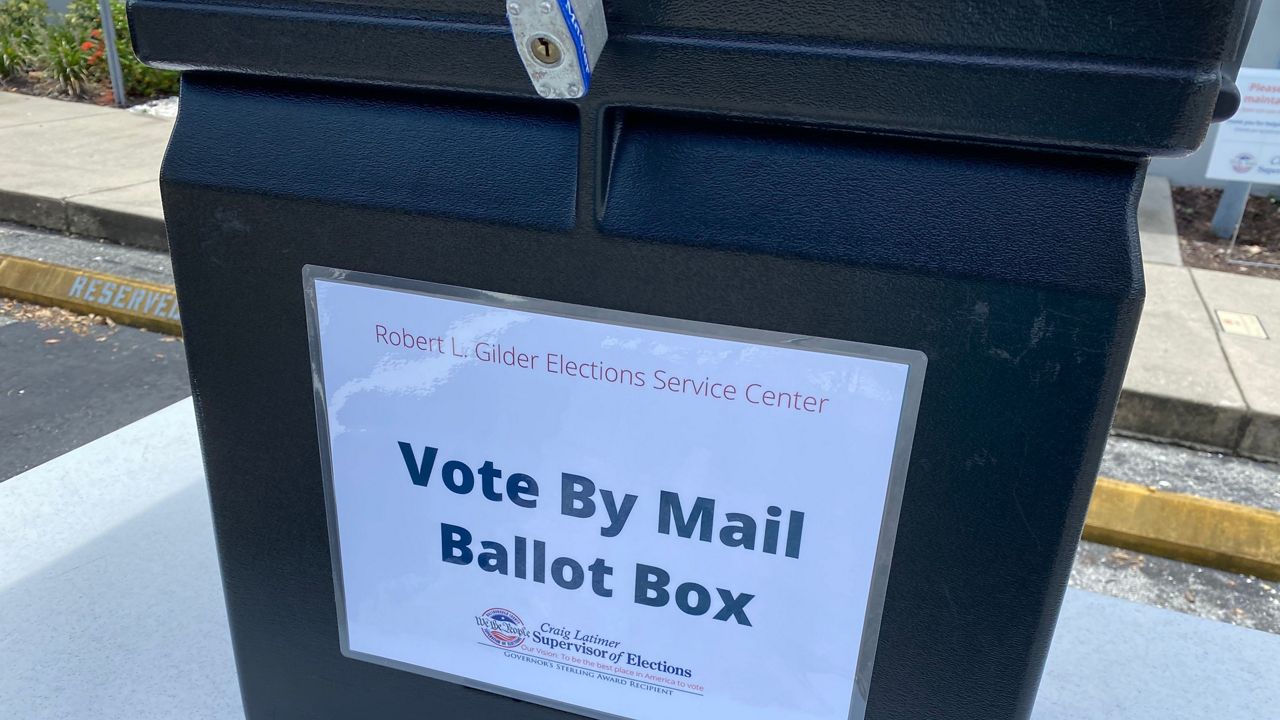 TAMPA, Fla. — If you haven't mailed in your ballot for the Primary election Tuesday, it's not too late to make sure your vote is counted.
Hillsborough County Supervisor of Elections Craig Latimer said voters have options to make sure their vote is counted.
---
What You Need To Know
---
Voters can either drop their mail-in ballot off at a polling location on Election Day, or opt to void their mail-in ballot at your polling location and cast an Election Day vote.
In Hillsborough County, the number of people voting at one time will be limited inside polling locations Tuesday and it may take more time to vote in-person because of additional cleaning of poling sites at various points in the day.
Latimer said despite the national controversy over mail-in voting, locally, voters have plenty of options to make sure their vote is counted.
"When you get your mail in ballot, vote it. Put it in the mail or drop it at one of these sites if you don't trust the mail," Latimer said. "There is plenty of opportunity to drop that ballot and get it back to our office. Like I said you go early vote, you basically have curbside drop off for your ballot there, so don't wait until the last minute."
Mail-in voting has contributed to higher voter turn-out nationwide and a study done by the Proceedings of the National Academy of Sciences of the United States (PNAS) shows that mail-in voting does not benefit one political party more than the other.