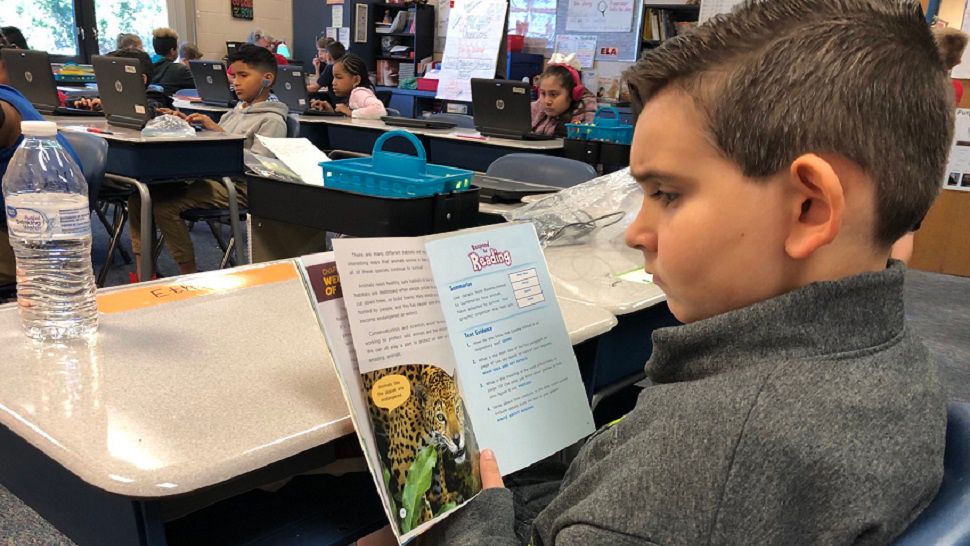 BRADENTON, Fla. — Roughly 3,500 Manatee County students in grades kindergarten through third are not reading at grade level. On Monday, educators revealed a plan aimed at cutting that number in half.
It's called 'The Big Plan' and is based on a partnership between the School District of Manatee County, The United Way, and other community partners.
According to district Superintendent Cynthia Saunders, 75 percent of the students falling behind grade level in reading attend 10 schools all located in Manatee's Central Corridor.
They include:
Palm View School
Samoset Elementary
Ballard Elementary
Rogers Garden-Bullock Elementary
Manatee Elementary
Blackburn Elementary
Palmetto Elementary
Tillman Elementary
Daughtrey Elementary
Oneco Elementary
'The Big Plan' is a child-centric plan that will be slightly different based on the individual needs of each school.
Saunders said a major push under this plan is to incorporate volunteers into normal class periods, as well as use volunteers to provide one-on-one reading time with students both before and after school.
"By bringing in volunteers and raising extra money, we can extend summer school and we can extend the school day beyond what we can actually pay for," Saunders said. "Volunteers can read one-on-one or mentor."
While the plan will look slightly different at each school, Saunders said many schools will focus on providing training for parents on ways they can help their young readers, and also send students home with reading materials they really like.
The program is in need of volunteers to help young students with reading. To get involved as a United Way ReadingPal or Learning Pal, you can visit gradelevelreadingsuncoast.net.