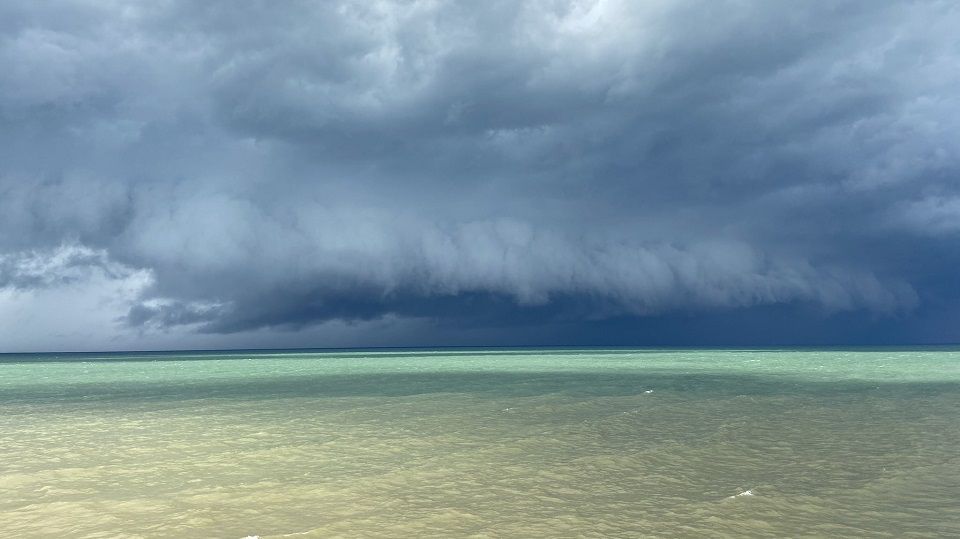 TAMPA, Fla. — Tropical Storm Sally is strengthening over the eastern Gulf of Mexico and is expected to become a hurricane prior to making landfall along the northern Gulf Coast.
---
What You Need To Know
Gusty squalls continue to rotate through
Heavy rain may lead to localized flooding through Monday
Dangerous boating conditions expected into Monday
---
Tampa Bay continue to be wrapped in Tropical Storm Sally's circulation. Therefore breeze southeast winds will continue through Monday along with gusty showers and storms.
Sally will slow down as it nears the northern Gulf Coast on Monday and Tuesday. This will keep a southeast fetch of moisture over Tampa Bay through Tuesday leading to high rain chances both days.
The coverage of showers and storms will decrease overnight into Monday morning. Temperatures will remain in the 70s.
Temperatures will warm up Monday afternoon which will help trigger numerous showers and storms. Expect more squalls to develop and rotate within Sally's circulation through Monday evening.
These squalls can contain gusty winds, very heavy rain and an isolated tornado cannot be ruled out.
Heavy rain may result in localized flooding, especially in urban and poor drainage areas.
Sally could be a big rain maker along the coast from the Florida Panhandle to Mississippi and Alabama. Rainfall of 10 to 18 inches is possible along the mid-Gulf Coast. There may be spots that receive more than 20 inches of rain.
Do not drive through flooded roadways.
Boating Forecast
Boating conditions may be hazardous through Monday as Sally pulls away.
A steady southeast wind will continue between 10-20 knots. Gusty squalls may produce gusts to tropical storm force through Monday evening. These storms will rotate through from the southeast.
Seas may remain 4-8 feet over the outer waters with a moderate chop near the coast.
It is the peak of the Atlantic hurricane season and there are several systems to watch.
There are three tropical systems in the Atlantic, Hurricane Paulette, Tropical Depression 20 and Tropical Depression Rene. They are not near the United States. Tropical Storm Sally is more than 170 miles off the coast of Pinellas County and moving away.
Sally is expected to become a hurricane as it nears the northern Gulf Coast.