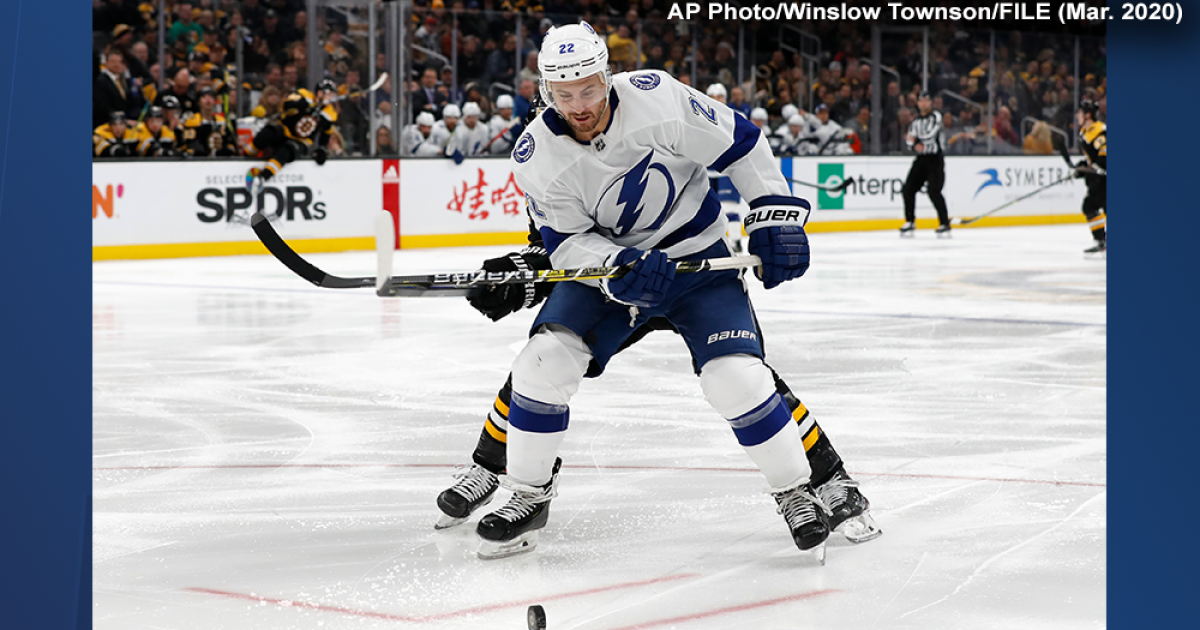 TORONTO — The Tampa Bay Lightning is looking to close the series against the reigning Eastern Conference champions Boston Bruins.
A Tampa Bay win in Game 5 would give the Lightning a ticket to the Eastern Conference finals.
After a scoreless first period, the Lightning drew first blood after Ondrej Palat found the back of the net via assists from Kevin Shattenkirk and Blake Coleman a little over four minutes into the second period.
Boston's David Pastrnak answered about eight minutes later in the second period on a one-timer from David Krejci and Patrice Bergeron to tie the game up 1-1.
Both teams enter the third period tied 1-1.
SERIES SCHEDULE
Game 1: Bruins 3, Lightning 2
Game 2: Lightning 4, Bruins 3 (OT)
Game 3: Lightning 7, Bruins 1
Game 4: Lightning 3, Bruins 1
Game 5: In progress
Game 6: September 1, TBD
Game 7: September 2, TBD
HOW THEY GOT HERE
The Lightning secured the second seed in the Eastern Conference bracket after finishing second to the Philadelphia Flyers in round-robin play. Tampa Bay beat the Columbus Blue Jackets, the team the Lightning got swept by in the first round of the 2019 playoffs, in five hard-fought games.
Tampa Bay finished second in the pandemic-shortened regular season to the Boston Bruins. Despite finishing the regular season with the best record, the Bruins finished last in round-robin play so Boston secured the fourth seed in the first round of the playoffs.
The Bruins advanced to the second round after taking the series 4-1 over the Carolina Hurricanes.