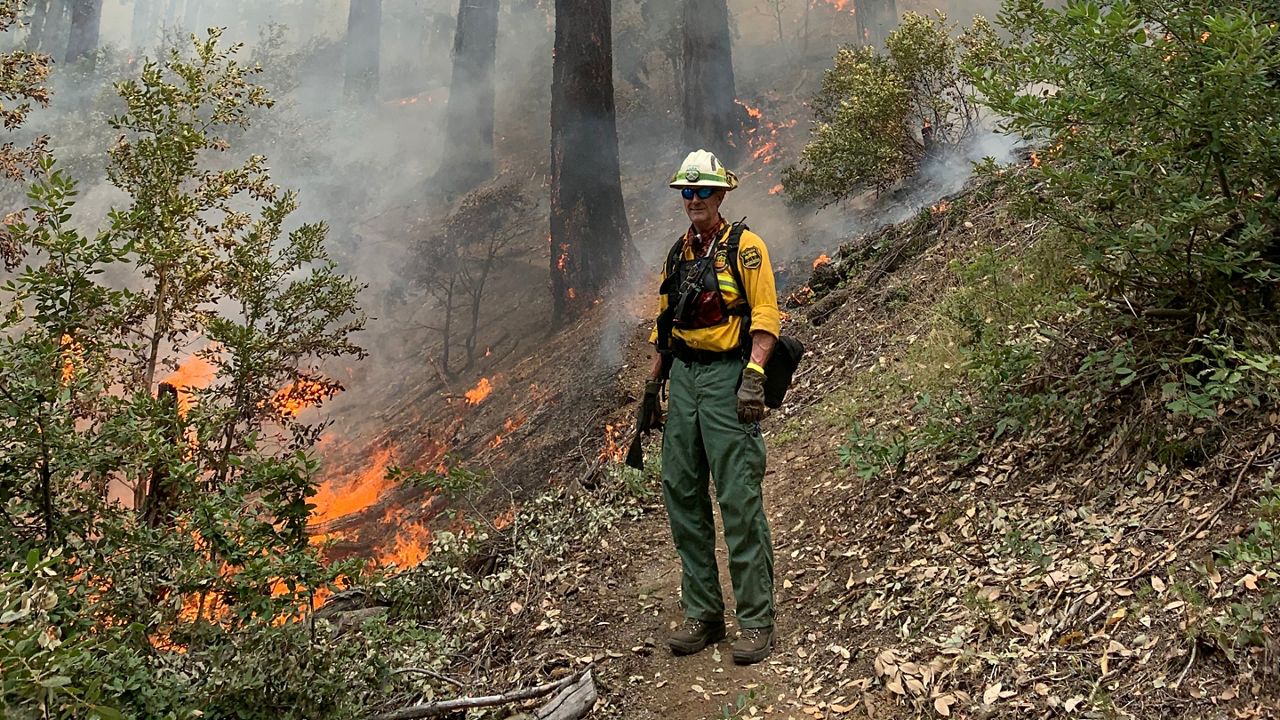 He's been on the front line fighting fires for more than 30 years, so John Kern has seen it all. Now, as Deputy Chief of Field Operations for Region 3 out of Brooksville, he was deployed to California's Red Salmon Complex fire.
"I'm a fire behavioral analyst, so I'll look at the fuels, the weather and the topography and make predictions on where the fire's gonna be going and what kind of fire behavior they'll be out there," Kern explained.
That fire in Northern California has scorched nearly 92,000 acres and is only 16% contained.
"The fire yesterday (Monday) was having a few crown fire runs, so it would just run up the side of the mountain and actually spotted about two miles out in front of the control lines, so we've had to move back and try some other plans to try and keep folks safe here," said Kern.
Kern says it takes a large team to attack a fire of that magnitude.
"We've got about 730 people assigned to this fire," Kern said.
"We just divide it up into divisions. We've got 38 engines out here, I think seven hand crews, so we are a little short of resources because of so many fires. But you just have to prioritize what parts closest to towns and focus our efforts there."
---
Related Stories
---
With the fires spreading out west, Kern's deployment was extended.
"Just the shear number of other fires that are going on just makes it difficult because these teams can't get enough firefighters and enough personnel."
Those responding are spread out at base camp – as much as possible. COVID-19 precautions are being factored into the equation.
"They take your temperature each day. You get a different color wristband to know that you've been checked for COVID," Kern said.
Crews responding during a pandemic remain laser focused on the mission.
"We're hoping for an improvement in the weather in the next week or so, but for now, we're just going to keep doing what we can – keeping folks safe doing all we can to control the fire," Kern said.
The Florida Forest Service says, in response to the ongoing wildfire activity in the west, it has deployed more than 260 resources to assist with fire suppression and prevention since June.
States include:
Arizona
California
Colorado
Idaho
Louisiana
Montana
Nevada
Oregon
Texas
Washington
The Florida Forest Service says it currently has 66 resources deployed, including a 20-person Type 2 Initial Attack crew sent to Louisiana. The crew is clearing downed trees from Hurricane Laura, which created new and difficult heavy fuel loads that pose a potential wildfire threat similar to what Hurricane Michael left behind in the Florida Panhandle.